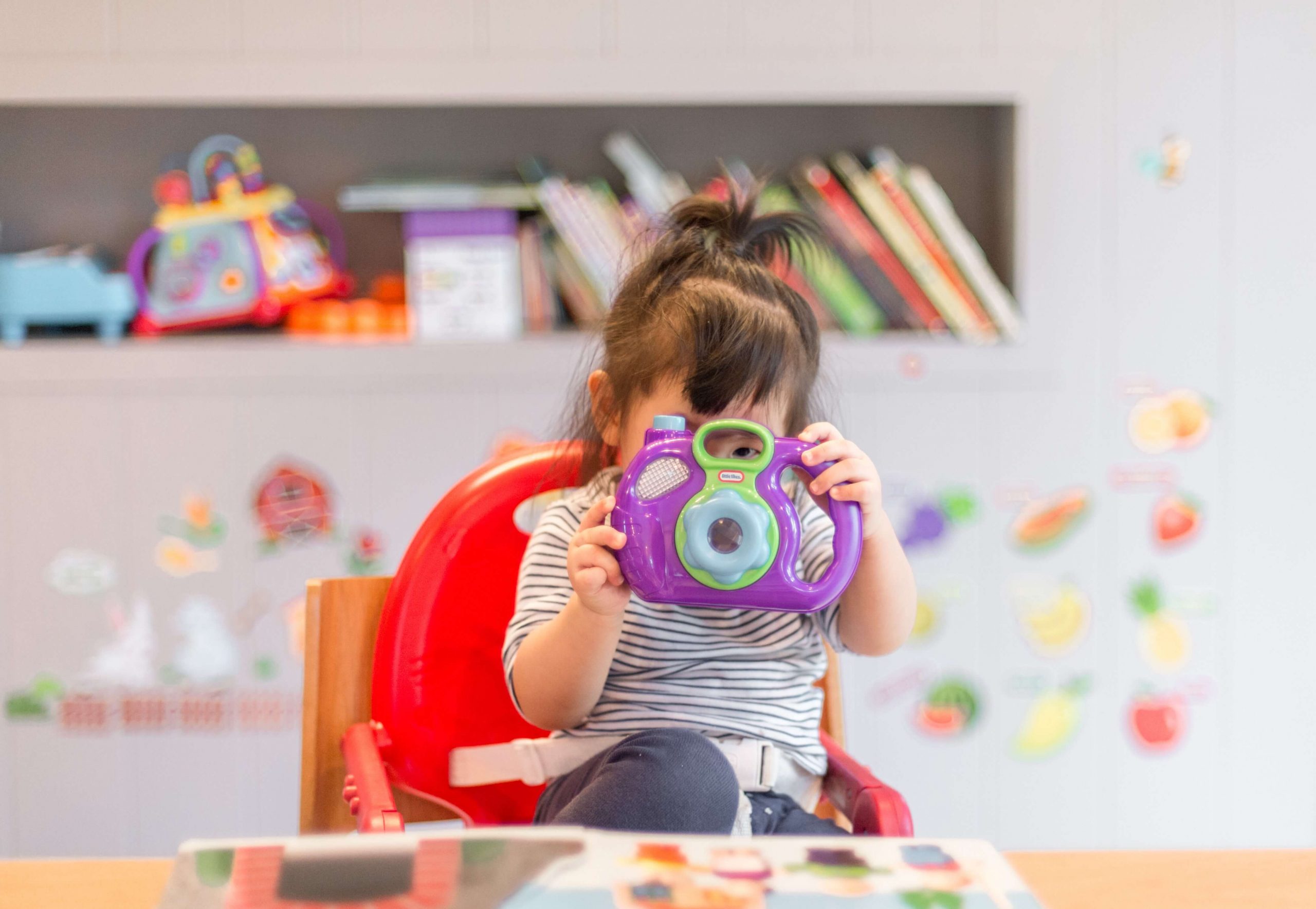 We all know how much we love our precious kids, especially when they are in their formative years and are vulnerable to bad influence. Research shows that nursery learning is an extremely crucial step in a child's upbringing. The main purpose of a kid's nursery is to acquaint the child with an intellectually and mentally stimulating environment in which he feels safe to explore and think. The key to nursery education is to provide children with a warm, safe environment where they feel comfortable to explore. And it's through exploring that a child will learn. That means talking to children, teaching them songs and reading, reading and reading to them. 
If you have recently moved to Dubai and you are looking for some friendly and highest-rated nurseries or daycare in Dubai for your kids, you have come to the right place. Down below, we have compiled a list of nurseries in Dubai that will be fitting to your and your little one's needs. Choosing a nursery school is anxiety inducing experience, and with this list of nursery schools in Dubai, we wish to ease this process for you a little. 
The first kid's nursery on our list today is Future International Nursery from Al Warqaa. Future International Nursery is a well-established nursery that is duly certified by ISO/OSAS. The programme and the curriculum of the nursery focus on education and development from 0-4 years. Why do we love it so much? Well, good of you to ask. What is not to love about this establishment. Our most favourite thing about this nursery in Dubai is that it incorporates a bilingual mode of instruction. It makes use of both English and Arabic languages. 
Apart from its up-to-date mode of instruction, the nursery has some other appealing features as well. We fell in love with the establishment with our first sight of the sweet little swimming pool, surrounded by giant toadstools to the huge outdoor and indoor play areas and spacious classrooms. However, the most impressive thing about this nursery is the incredible leadership and team and the huge investments that were obviously being made into the development of the team. We highly recommend Future International Nursery for your little one. 
2. Dovecote Nursery, Repton Al Barsha School Campus
The second on our list today is Dovecote Nursery. Dovecote Nursery is owned and run by Evolvence Knowledge Investments. It is a well-known Education corporation that also owns and operates Repton Dubai, Repton Abu Dhabi, alongside Repton Al Barsha School and Dovecote. This nursery was established in the Jumeirah location in 2012. However, owing to its growth, the team moved to new premises in 2020. What we like the most about this nursery is that it has retained all of its staff for the past six years, which speaks volumes about its expertise and an uncompromising attitude towards quality education.
Just like Future International Nursery, The Wonders Years nursery caters to the ages from 0-4 years as well. It is governed by Interstar Advisory Services, which owns a bunch of other nurseries and private schools all over the world. This enables the students of the nursery to benefit from the close relationships with these establishments, which gives them an early head start in life. On our visits, we learnt that in both nurseries, strong relationships form the basis of their practice and curriculum. 
Guardians should take note of the qualification between a nursery and an Early Learning Center like IDEA ELC. An Early Learning Center is authorized by the KHDA (rather than the Ministry of Education, which licenses nurseries) and can oblige kids as long as six years old. This alternative is regularly interesting to families who feel their youngsters will profit by deferring their beginning at 'large school' or to families in Dubai for simply a brief timeframe and who may wish to keep youthful kin together. Whatever the explanation, IDEA Early Learning Center offers an elevated expectation of Early Years training in a well-resourced, reason fabricated structure.
Governed by Laura Barton Toyne, who is an exceptionally talented and highly experienced leader of early years education, Kangaroo Kids Nursery is located on a quiet residential street in Al Safa. The nursery is housed in a repurposed residential villa and benefits from a huge, green garden with cleverly thought out areas such as a sensory trail, mini amphitheatre as well as a swimming pool. These features enable students to explore themselves and life in a small, minimalist environment which nurtures both their sensory and motor nervous systems. 
Creative Nest Nursery must be quite possibly the most excellent nurseries we have at any point visited. This judgement is not limited to the aesthetic design and decor but the place rather on the entire learning environment. The nursery includes a STEM lab, kitchen, sprinkle cushion, a natural nursery and tremendous, exceptional indoor and outside play regions. Our favourite thing about this particular nursery is that it entwines Islamic learning with the educational program and the Arabic arrangement of the curriculum.
Offering both the English EYFS and Montessori arrangement (in separate rooms), Little Land Nursery is one of the longest-standing nurseries in the UAE. Run by the hands-on and energetic proprietor, Siog Moore, the nursery has extraordinary warmth and a guarantee to its standards and ethos that some fresher foundations may need. Study halls are huge, light and brilliant, and the external territories are remarkable.
If you are looking for a wholesome nursery, which provides a homelike environment for your kid, you should not look further than Kids Island Nursery. Kids Island Nursery is a family affair run by a mother/daughter team. The nursery was initially established in 1981. It is, without a doubt, one of the most long-standing nurseries in Dubai, which just celebrated its 40th year in business. The attention to detail in the outdoor areas, in particular, is quite incredible. Furniture, resources and interesting items are collected and curated rather than designed and installed here, creating very special spaces for young children to play and explore.
The Aga Khan Early Learning Center was the champ of the Best Nursery Award at the 2018 Schoolscompared.com Top School Awards. Furthermore, which is all well and good. Housed in amazingly excellent Arabic style structures in Oud Metha, the exceptionally qualified group offer extraordinary consideration and Early Years schooling. Worked by the Aga Khan Foundation magnanimous association, the nursery was made to be a reference point of best practice in Early Years instruction around there.
These two beautifully designed eco-nurseries have woven green principles with the English EYFS curriculum. Children of the very youngest ages are encouraged to grow their own plants and vegetables in the nursery's organic vegetable patch. The nursery uses nearly all recycled materials for art and written works, toys are non-toxic, and all green cleaning materials are used to maintain hygiene.
Children's Oasis Nursery was a Top 10 Finalist in the Best Nursery classification of the Schoolscompared.com. This a nursery with amazing tender loving care and attention on very capable staff. Uncommonly, every homeroom has two qualified instructors and a certified partner. The nursery offers one Spanish language 'submersion' study hall and has phenomenal offices both indoor and out.
That's it from our side today. We hope that you found what you were looking for. Any of these nurseries in Dubai would be a fine choice for your kid. Moreover, if you are looking for a daycare in Dubai that operates after hours, you are always welcome to go to Kids Island Nursery, which operates both as a nursery and daycare. If you work for long hours or have an unpredictable routine, you can always opt for this.