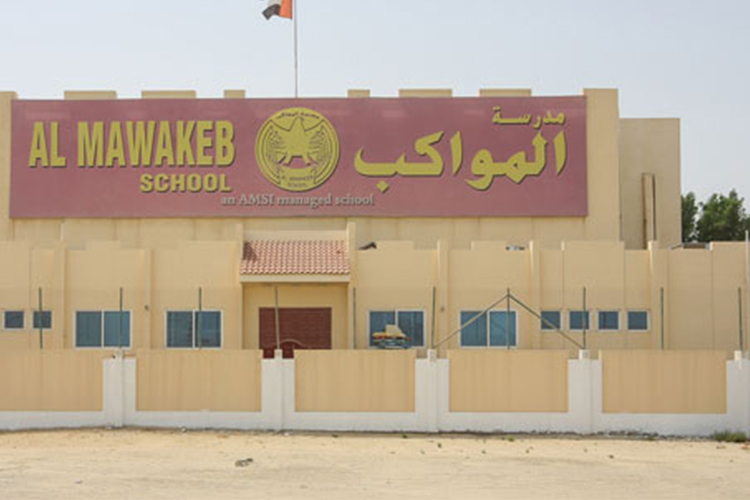 About Al Mawakeb
With a vision of providing excellent education in a respectful environment dedicated to each student's bright future, well-being, academic growth, and happiness, Al Mawakeb schools were founded in Dubai. Their language of instruction is English, but they also offer programs in French and Arabic languages.
Al Mawakeb schools aim to work with students, teachers, parents and stakeholders to achieve a potential capable of leading and changing the world. Their mission is to turn individuals into well-rounded, holistic, goal-driven, enthusiastic and confident beings. AMSI and its school have had 6000+ graduates working exceptionally well all around the globe. They have been empowering children for over 35 years.
Below are the names of their schools providing twelve years of education. They all are licensed by the Knowledge and Human Development Authority (KHDA) Dubai, UAE.
Al Mawakeb Al Garhoud
Al Mawakeb Al Barsha
Al Mawakeb Al Khawaneej
Al Mawakeb Al Garhoud School, Dubai
In 1979, Al Mawakeb Al Garhoud School was founded and currently has students from more than 60 nationalities, most of whom are from local Emirati families and Arab countries. It has been rated Good during the KHDA inspection. Visit their official page to stay tuned with the school's latest news.
Academics and Curriculum
The school strives to provide extensive learning opportunities by offering a result-oriented, language-rich, skills-driven, updated, student-centred, and outcomes-focused curriculum based on the UAE Ministry of Education and the Massachusetts State Standards. They follow a three languages program that enables students to develop and improve their linguistic skills and reading literacy. Below are a few key points:
In KG, French is emphasized, a strong foundation is laid, and the curriculum is delivered in English (the language of instruction).
Students receive differentiated French & Arabic lessons across the school.
Subjects like Social Studies and Islamic Education are taught in English & Arabic.
Students are highly encouraged to engage in various activities that promote reading habits routinely.
The curriculum is designed to secure the admission of students to both local and international universities.
English, Mathematics, and Science curricula are aligned with Massachusetts CCSSM, Massachusetts CCSSE, and Massachusetts NGSS. The rest of the discipline is based on other Massachusetts State Standards.
Information & Communications Technology (ICT) is embedded as a tool in the curriculum map to promote technology and media literacy.
Keeping the vision mission in mind, the school practices Islamic values and the UAE culture. It offers UAE curricula (Islamic Education, Social Studies, Arabic & Moral Education) with the American curriculum.
Kindergarten (Pre-K – KG 2) students learn programs in English, Arabic and French.
Primary (Grade 1 – 5) are free to register for courses of their choice. The options include French B, Social Studies in English, Islamic Education in English, and Arabic B. Parents can also consult with the Head of Section if they have any queries.
Middle School (Grade 6 – 8) appear in various International Standardized Exams (MAP, CATA4, PSAT, TIMSS, etc.) throughout the year. The school develops analysis and research skills and builds a foundation for high school programs.
High School (Grade 9 -12) students are given clear information, and career counselling as university choices begin in grade 12. School gives certified KHDA high school diplomas upon completion of 12.
School provides complete information on standard admission tests (PSAT, SAT, IELTS, TOEFL) to students and parents.
STEM Program
Al Mawakeb Al Garhoud School offers STEM (Science, Technology, Engineering and Mathematics) programs to Middle and High School Students. It also includes exposure to:
STEM labs and 3D printing
STEM activities
STEM exhibition
Al Mawakeb Al Garhoud School Facilities
To provide a fun and innovative learning environment and help the students grow as active, confident and dynamic individuals, here are a set of facilities Al Mawakeb Al Garhoud School offers:
School Clinics and Medical Services
Art Workshops
Bus Services
Multi-Purpose Halls
School Cafeteria
Anti-Bullying and Cyber Bullying Policy
Whether on-campus, physical, verbal, written, off-campus, or through the internet, Al Mawakeb has a zero-tolerance bullying policy. Students involved in cyberbullying or bullying will be subject to disciplinary action, suspension or eventual expulsion from the school.
Furthermore, parents and teachers are strongly requested to monitor their children's activities and internet use.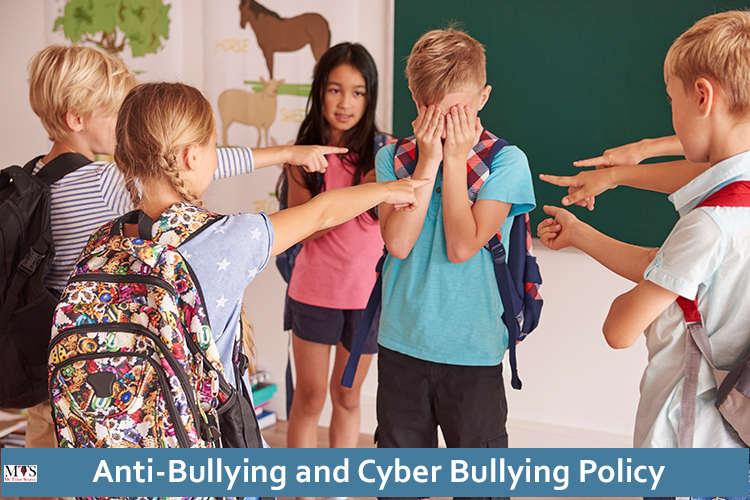 Child Protection Policy
Growing and learning in a safe, healthy, positive and protective environment is every child's right. No matter what their age, gender, culture or race is. The whole staff of the school is trained and expected to report any incidence or risk of child abuse. If a parent has any concerns, they can easily follow up their Child Protection Policy as per their procedure.
Health and Nutrition
To encourage fitness, healthy meal choices and the habit of being physically active clear guidelines are provided to parents at the beginning of the year. The school cafeteria is not for KG and Grade 1 students, and they are encouraged to bring packed lunch or snacks from home and eat under the supervision of the class teacher.
Students are not allowed to bring energy drinks, sugary cookies, candy, birthday cakes, chips or any other unhealthy snack.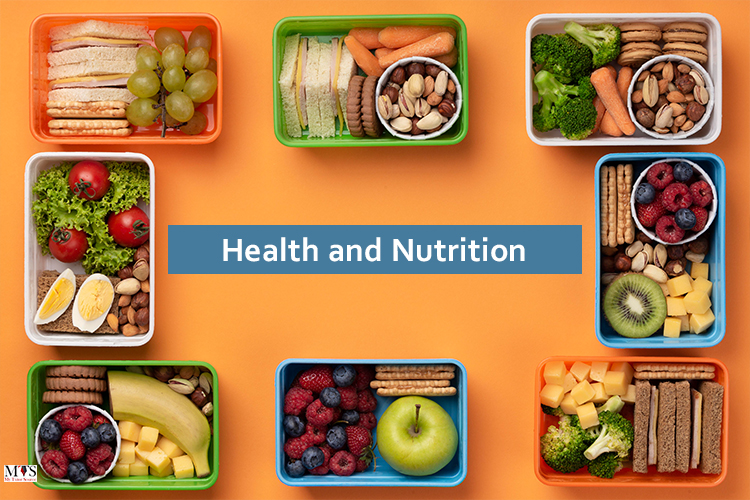 E-services
Al Mawakeb uses various technologies beyond the traditional formats to link the school's students, parents, teachers, and administrative staff to move with the rapidly changing world. Here is a quick view of their e-services; let's have a look:
School Portal
The school portal is the gateway to the variety of online services the school provides and offers an effective communication channel to students and parents. Anytime, anywhere users can access the school portal with their username and password. The school portal contains:
Email account
Bus Tracking
Surveys
Learn-Online
Report Card
Online Lessons
Help Desk
E-Circulars
Time Table
Photo Gallery
KG Cam
Finance
ICT Reports
Calendar / Agenda
Exam Schedule
iCampus Mobile App
Along with an iCampus web portal, they also have a mobile app with offline access. It offers multiple school profiles, a user-friendly interface and numerous features. Whether you are an Android or an iOS user, you are just a click away to make the most of their portal experience. Here is the list of features you will find in the app menu:
Your Profile
Agenda Calendar
Exams
Timetable
Campuskey
Financial Status
Report Card
Events
Contact Us
Send Feedback
Learn Online
To empower the innovative use of ICT and provide digital learning resources and engaging learning experiences over the internet, Al Mawakeb has introduced its online portal for students. It is quite easy, clear and simple to use. Below are its features:
Learning Outcomes
Learning Path
KPIs
Grade Report
Assignment
Quiz
Question Bank
Plagiarism Detection
Notebooks for Books (N4B)
Al Mawakeb has transformed its classes into a learning e-hub with interactive whiteboards, audio/video components, multimedia projectors. The books are transformed into e-formats; that's why they named it N4B, which means Notebooks for Books. All 11 and 12-grade students carry notebook computers fully loaded with data specified by their level and curriculum. This transformation aims to provide the best tools to students and keep them up to date with the technological era ahead.
Their N4B has been recognized by Texas A&M administrator, CTA official, Craig Barette, the Intel CEO, and they have their own Hamdan Bin Rashid Al Maktoum award.
Clubs and Extracurricular Activities
For adding fun and adventure in learning, they offer a scouts program to teach students independence, self-reliance, new skills and how to provide services to their communities and make new friends. The Scout Troops arrange camps, trips and many activities and weekly afternoon meetings. Other extracurricular activities and sports of Al Mawakeb Al Garhoud school are:
| | |
| --- | --- |
| Arts and Crafts Club | Yearbook |
| Robotics Club | STEM Club |
| Creative Writing Club | Heritage Club |
| Career Club | Band |
| Community Service Club | Junior Chefs |
| Earth Calling Out (E.C.O) | Photography and Digital Media Club |
| MUN | Music and Dance Club |
| Innovation Club | Theatre and Cinema Club |
| Tilawa Club | For the loved of our Arabic Language |
| Student Council/Senate | Scouts Program |
| Sports Club | Basketball |
| Football | Volleyball |
| Track | Swimming |
MUN
Al Mawakeb not only honed the students' academic skills but also transformed them into involved and responsible citizens of the world. They believe that their students can be the next leader with critical thinking, diplomacy, and public speaking skills. That's why they arrange the Model United Nations (MUN) conferences more often.
Al Mawakeb Al Garhoud School Transportation Service
The school facilitates its students with safe and secure transportation services. To know the registration process and further details, contact their transportation department. The charges per route are given below:
| | |
| --- | --- |
| Route | Fees |
| One way to school | AED 7,200.00 |
| One way from school | AED 7,200.00 |
| Two way (Pick & Drop) | AED 8,200.00 |
Fee structure of Al Mawakeb School, Al Garhoud 2022-2023
Grades
Tuition Fee (AED)
Books & other Curricular Activities
Other School gears including VAT (AED)
Total Amount
(AED)
KG1
14,540.00
6,672.50
787.50
22,000.00
KG2
14,540.00
7,622.50
787.50
22,950.00
G1
14,776.00
10,599.00
1,575.00
26,950.00
G2
14,835.00
10,790.00
1,575.00
27,200.00
G3
15,216.00
10,959.00
1,575.00
27,750.00
G4
15,537.00
10,904.25
1,758.75
28,200.00
G5
16,009.00
11,082.25
1,758.75
28,850.00
G6
16,182.00
11,609.25
1,758.75
29,550.00
G7
17,942.00
11,849.25
1,758.75
31,550.00
G8
18,058.00
13,483.25
1,758.75
33,300.00
G9 With Laptop bundle
19,643.00
15,180.50
3,832.50
38,656.00
G10
19,818.00
15,455.50
1,942.50
37,216.00
G10 With Laptop bundle
19,818.00
15,455.50
3,832.50
39,106.00
G11
22,162.00
14,645.50
1,942.50
38,750.00
G11 With Laptop bundle
22,162.00
14,645.50
3,832.50
40,640.00
G12
23,570.00
13,965.75
2,730.00
40,265.75
G12 With Laptop bundle
23,570.00
13,965.75
4,620.25
42,156.0
Parent Review
We have collected the feedback of students and alumni parents about the Al Mawakeb Al Garhoud school, and it turns out quite good. Parents claim that the quality of teaching is worth the money, and they are satisfied with the sense of belonging that their children feel about school. Parents with zero technical background shared how user friendly their portal and apps are. Also, the administration, teacher assistant, medical and other staff are very friendly, supportive and always up for help and guidelines.
Parents also shared that their transportation service has never disappointed them and the medical insurance and facilities prove the sincerity of school with their students. They also seemed impressed with the innovative teaching methodologies and enthusiastic, positive, inclusive, and multicultural environment.
Al Mawakeb School, Al Garhoud vs other schools in Dubai
Choosing the right school for your child is one of the most challenging yet exciting tasks. Middle or high-grade students are sensible enough to participate in school hunting, but for younger ones, you must be very careful and browse through minor and major details of almost all the best schools in the town. So, to help you make the right decision, here is a small comparison chart for you. Go through the parameters and figure out the important points you should consider before filling up the admission forms.
One more important point mentioned against Al Mawakeb Al Garhoud School has nothing to do with the rankings or competition. We have mentioned that just for showing you an example, have a look!
Parameters
Al Mawakeb Al Garhoud School, Dubai
Arab Unity School, Dubai
Year of Origin
1979
1974
Grades
KG to Grade 12
FS 2 to Year 13
Curriculum
UAE MoE, DELF, US HS Diploma
British, IGCSE, EYFS, AS / A Level
School Type
International
International
Gender
Co education
(Separate Classes)
Co education
Community
Garhoud, Dubai
Al Mizhar, Dubai
Principal
Omar Hatoum
Leonard Murphy
Website
https://almawakeb.sch.ae/
https://www.arabunityschool.ae/
Contact Details
The timings of Al Mawakeb Al Garhoud School are 7 am to 4 pm with two days off (Friday and Saturday). Below are the contact details. They are always open to queries; all you have to do is give them a call, send a letter or email and drop by if convenient.
Al Mawakeb Al Garhoud School Contact Details
Conclusion
Here we give you the full information and honest review on Al Mawakeb Al Garhoud School, Dubai. They also offer plenty of career opportunities. If you want to discover more Dubai schools and get their information, visit our other blog post and choose a school that makes a lasting impact on your child's life.
Hope your child gets to experience the best schooling system, supportive tutors and an inclusive environment. Good luck!