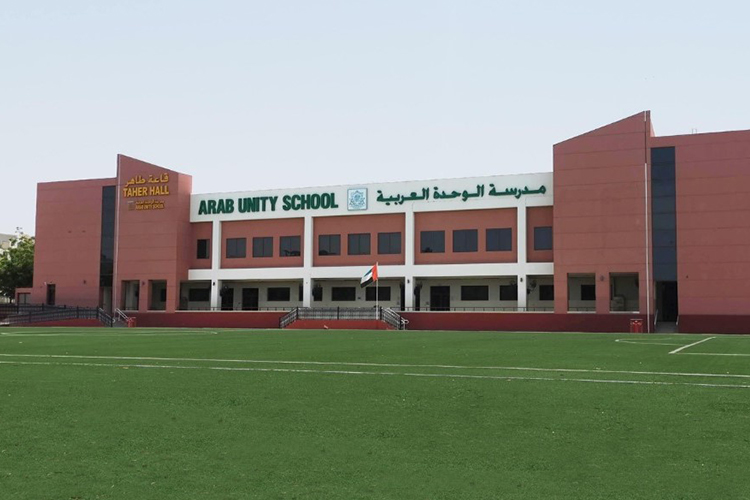 What about admitting your child to a great school in the UAE, a school at the heart of Dubai. Sounds exciting? We are sure it does! Our young generation deserves to acquire quality education with a perfect blend of global humanistic values, ultra-modern technology, and integrated life skills. In this rapidly changing society, Arab Unity School has been providing affordable education for the past 47 years to every individual in their care. Today, we take the pleasure of giving the review of Arab Unity School to you all. Therefore, stick around and find out everything regarding this school.
About School
The Taher Family, Mr Abdul Hussain Taher and Mrs Zainab A Taher founded Arab Unity School on 2nd October 1974. They aim to provide an affordable, stimulating learning environment with a strong foundation of knowledge. Their whole system ensures that students discover their potential and evolve into respectful, socially conscious, reliable, responsible, and purposeful leaders of the global community.
Arab Unity School meets the modern demands of teaching and learning and the Dubai School Inspection Bureau (DSIB) guidelines. The coordination, dedication, expertise, and sound knowledge of the school's leading team and teaching staff has made it to the inspection report of KHDA twice. Click here to view the KHDA inspection reports.
The accomplishment and continued growth of Arab Unity Schools prove their commitment to the better future of the students. Furthermore, justice, cooperation, honesty, accountability, perseverance, compassion, fairness, tolerance, and respect are the school's core values.
Curriculum and Assessment
Curriculum Overview
Arab Unity School follows the framework of the National Curriculum for England, which provides British-style education. They thrive in providing a secure and safe academic environment where students can sharpen their social, intellectual, and aesthetic skills. The AUS curriculum comprises English National Curriculum assessments, educational visits, and community involvement to enhance students' experiences by visiting historical areas, Dubai Police, speakers, and participation in community initiatives and events.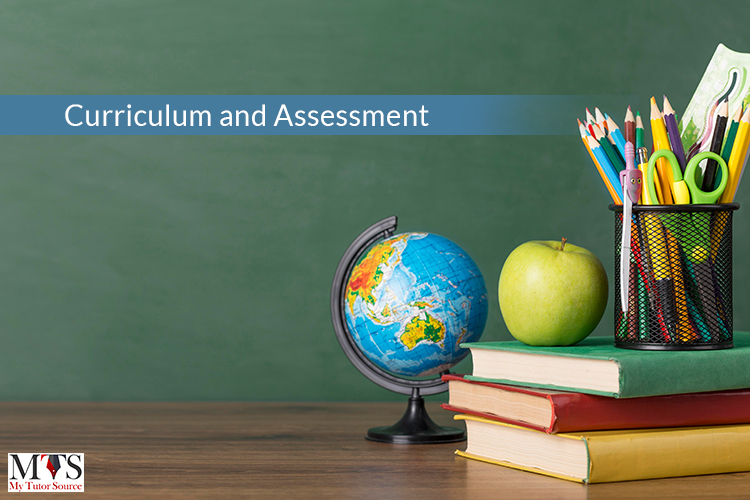 The AUS curriculum is categorized as:
Early Years
Early years are for students aged 4, and AUS follows the Early Years Foundation Stage Framework (EYFS) to ensure the development and learning of children. Moreover, they have been keeping the environment healthy and safe for decades. Click here to find out more about EYFS Framework at AUS.
Primary School
KS1 and KS2 students lie in Primary School where they study the British National Curriculum and UAE compulsory subjects such as Arabic, UAE Social Studies, Islamic Education (for Muslim students only) and Moral Education. Some subjects are optional, like Urdu, and students can take English Literature lessons. Students aged 5 to 11 are part of Primary School (Year 1 – Year 6). To learn more about Primary School, tap here.
Secondary School
Students aged between 11 to 16 begin Secondary school, from Year 7 – Year 11. KS 3 and KS 4 students follow the National Curriculum of England. They have to study the UAE compulsory subjects like Islamic Education (for Muslim students only), Arabic, Physical Education, Art and Languages, Computing, Moral, Cultural and Social Studies. This part of the curriculum is designed for students of all nationalities and abilities. Click here for Secondary School curriculum details.
Sixth Form
KS 5 or AUS Sixth Form set of curriculum comes with a wide range of opportunities and options for students aged 17 and 18, Year 12 and 13. The school has appointed a full-time Career Counsellor to help the student understand, help and advice on various university requirements and the application process (UCAS). It is a great stage for students to take up new challenges. To discover what Sixth Form offers, click here.
UAE Compulsory Subjects
Some subjects are compulsory for students of Unity Arab School, while some are optional. The guidelines related to the subject also depend on the students' culture and religion. however, Arabic and Islamic Education is compulsory for Muslim students and the years are as follows:
First Language: Arabic A, Year 1 – Year 12
Second Language: Arabic B, Year 1 – Year 12
Taught in Arabic: Islamic Studies A, Year 1 – Year 12
Taught in English: Islamic Studies B, Year 1 – Year 12
Likewise, UAE Social Studies is also compulsory for Year 2 to Year 10 students. Moreover, Emirati History, My Community, Emirati Geography, Culture and Heritage, Emirati Significant People, UAE and the World curricular themes.
Assessment Overview
In each stage or phase, students of Unity Arab School have gone through assessments to review their academic progress. Here, academics are done in two ways:
Assessment OF Learning
Assessment FOR Learning
Extracurricular Activities at Arab Unity School
They offer various extra-curricular activities to students such as;
Football
Padel Tennis
Model United Nation
Robotics
Transport Facility
Arab Unity School uses the Regal Bus Transport; visit their official website, and inquire about their transportation. A few terms and conditions are applied like, you have to pay the fee in 2 installments, and there will be no refund. Also, a portion of the payment should be paid in advance. Below are the details required to avail of the transportation services:
Here is the list of routes they cover and the total fee:
| | |
| --- | --- |
| Area/Routes | Total Fee (Dhs.) |
| Mirdif / Mizhar / Al Khawaneej | 2,400.00 |
| Rashidiya / Al Warqa / Oud Muteena | 2,800.00 |
| Al Qusais 1 & 2 / Al Twar 1 & 2 | 3,400.00 |
| Al Qusais 3 / Al Twar 3 | 3,200.00 |
| Muhaisnah – 4 | 3,400.00 |
| Al Nahda 1 & 2 (Dubai) | 3,600.00 |
| International City / Ras Al Khor / Phase 2 | 3,600.00 |
| Deira / Hamriya / Al Shaab, Al Mamzar | 3,800.00 |
| Bur Dubai / Karama | 3,800.00 |
| Silicon Oasis / Academic City | 3,800.00 |
| Satwa | 4,400.00 |
| Sharjah | 4,200.00 |
| Jumeirah -1 | 4,400.00 |
| Al Quoz | 4,800.00 |
| Al Barsha 1 | 4,800.00 |
| Ajman | 4,800.00 |
Career at Arab Unity School
One of the best things about the AUS is keeping its official website up to date. If you are looking for a job, simply go to their Careers tab on the official website and look for available vacancies.
You can apply for any position of your choice by simply filling in the Application Form and attaching your resume.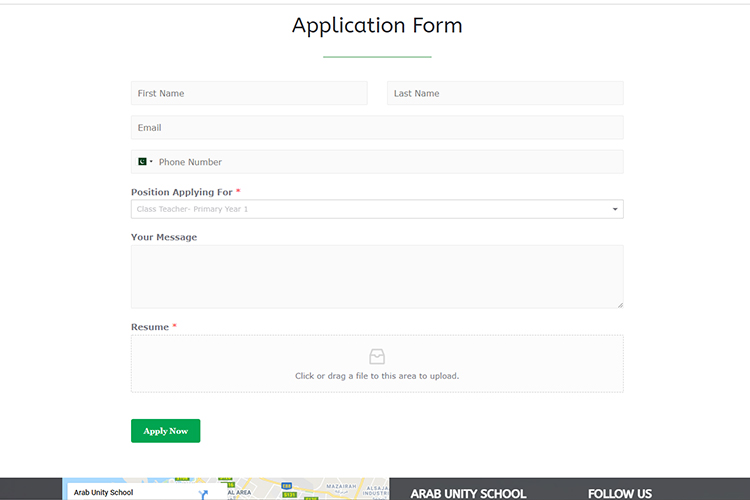 Academic Facilities
The Arab Unity School offers facilities to students to enhance holistic development, practical experiences and knowledge of technical and life skills.
Sports Facilities
Science Laboratory
IT Laboratory
Library
Robotics Laboratory
School Contact Details
The school type of Arab Unity School is independent, and the timings of school are from 8 am to 2 pm (Thursday to Wednesday). However, on Friday, the school remained closed. To know the hourly timing of school, you must visit their official site.
Email
parentliaison@arabunityschool.ae
Address
Arab Unity School, 5 3a Street Al Mizhar 1
PO Box 10563 Dubai, United Arab Emirates
Primary Reception
971 (0)4 2848710
Enquiries
971 (0) 4 2886226
OR
971 (0) 4 2886227
Website
https://www.arabunityschool.ae/
The school has mentioned their extension numbers, list of email addresses, location map on their official website's Contact us tab. Also, to keep yourself updated with what's happening at AUS, you can visit their social media profiles: Facebook, YouTube and Instagram.
Academic Fee Structure
The annual fees of AUS are from AED 7,685 to AED 11,965. Below is the table of Arab Unity Fees with guidelines and a breakdown of installments. Tap the link for details and please note that the fees do not include the meals of the canteen, school uniform, transportation fee and other fees.
Parent's Review
To provide you with an honest review of the Unity Arab School, we collected parent's reviews and alumni testimonials about the school, which turned out amazing. While collecting reviews, we learned that before admitting a child to school, parents have to read and sign a contract. The school team has highlighted important points in the contract and mentioned the responsibilities of parents, students and the school. The contract will automatically renew for the entire duration of the new academic year. Parents or guardians can only ask for amendments to the contract within four weeks; otherwise, they will not be considered. Here is the attached document of the Parent – School Contract.
Back to the reviews, parents and students were happy and satisfied by the school education, environment, staff and management team. Parents claimed that this school provides the best facilities like no other school in Dubai, their children have shown outstanding performance in Board exams and other international exams. Furthermore, alumni of Arab Unity School are pursuing their perfect career choices across the globe. Other than the dedication of the faculty, parents also appreciate the hard work and dutifulness of the administrative and ancillary staff.
In a nutshell, the school's enthusiastic teachers, learning facilities and experiences, affordable education, safe and trusted parents strongly appreciated the British Curriculum environment.
Unity Arab School vs Other Private School in Dubai
Below is a short table we have designed for your ease and for helping you make a sensible and right decision for your child because half of your child's future depends on the school or curriculum they go through. Therefore, Go through it and know the parameters that should be considered to know about a school, or compare two. Know that the below-mentioned table has nothing to do with the school's ranking.
Conclusion
Here we are done with another school review for you. Early year education helps the students to discover their dreams and talents, and being a parent, you should never compromise over the quality of education and learning environment. Always go for a school with a good foundation and experienced private tutors. If you have any queries regarding Arab Unity School, feel free to drop us a comment or visit their official website.
We wish your child a great academic life ahead!