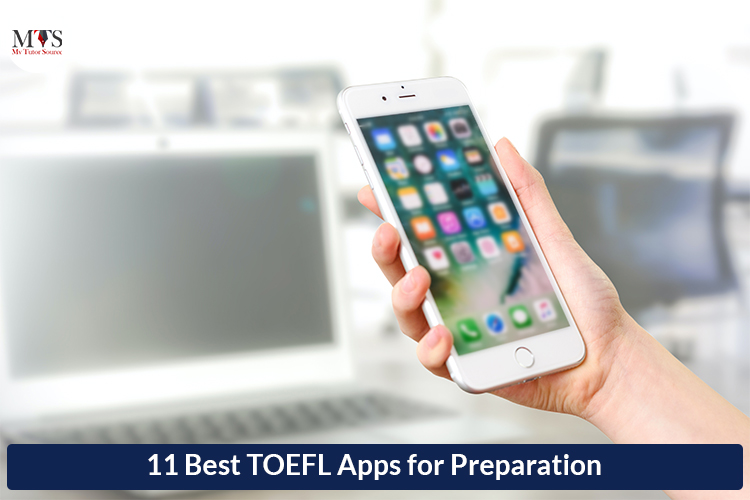 TOEFL stands for Test of English as a Foreign Language. Over 160 countries with 11,500 institutes or more accept its report card. Non-native English speakers are preferred to take TOEFL for admission purposes to show their proficiency in the English Language.
To assure admission officers of your readiness for an academic program, classroom, school, and beyond, you must work on your English language communication skills.
We are sure that you must be working hard to practice speaking English, learning new vocabulary words and English proverbs, studying material, and much more to ace the TOEFL exam. You cannot become fluent in English in a day or two. In fact, nobody can! But you can prepare for TOEFL with a phone in your hands and practice English speaking, learning, vocabulary, grammar, and essays. So, stick around and get to know the best TOEFL preparation apps for Android and iOS users.
Check out the list of apps and start practicing. These TOEFL Preparation Apps will be worth your time and help you in attaining a good score, we bet!
1. TOEFL English Vocabulary Cards
Starting from the TOEFL English Vocabulary Cards App, it is one of those preparation apps designed with the help of TOEFL experts, trainers, or tutors. Like the name indicates, vocabulary cards, this app has a huge library of vocabulary flashcards that will help you learn and practice new words.
You can view your results and figure out your weaknesses and strengths. Moreover, this app keeps updating every month and gives you the option of picking the type of vocabulary you want to learn and practice.
It is a user-friendly app and automatically changes your training program according to your learning ability.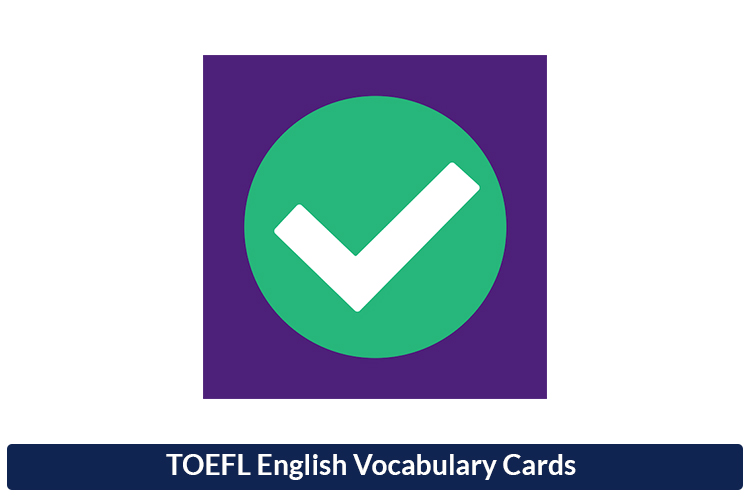 2. TOEFL iBT Preparation by Eslhub
Eslhub is an online platform, and its app enables you to learn new vocabulary words for the TOEFL exam with their meanings and synonyms. The best thing about this app is that it takes your test in multiple-choice questions format.
It has more than thousands of words and practice tests. You can also use its audio feature for better understanding and pronunciation practice. The testing feature of the TOEFL iBT Preparation app imitates the real TOEFL exam atmosphere. Moreover, you can view your score, progress, and mistakes in the history of the app.
Give it a try to learn and practice!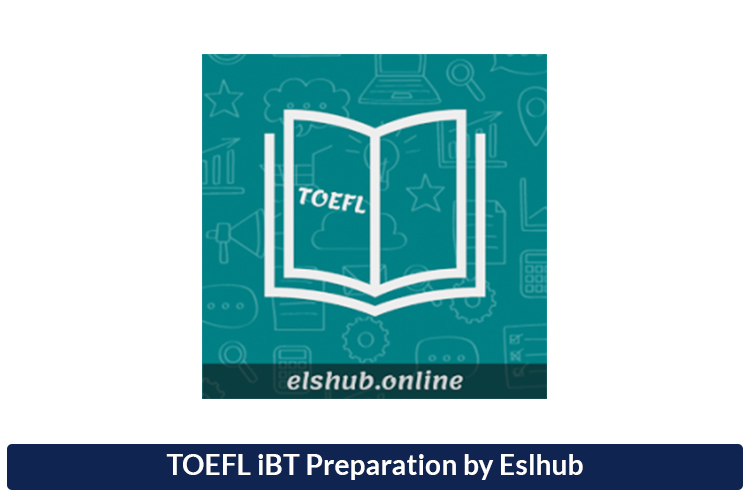 3. Practice for TOEFL Test Pro 2020
It is one of the best TOEFL apps for preparation as its features are advanced, detailed and offer a better learning and testing environment. Practice for TOEFL Test Pro covers all sections of the test: Reading, Writing, Speaking, and Listening.
It's a free android app and supports text to speech and offline mode. Moreover, it gives detailed statistics of your performance, tracks and highlights your weaknesses and strengths. Download now and boost your TOEFL test score.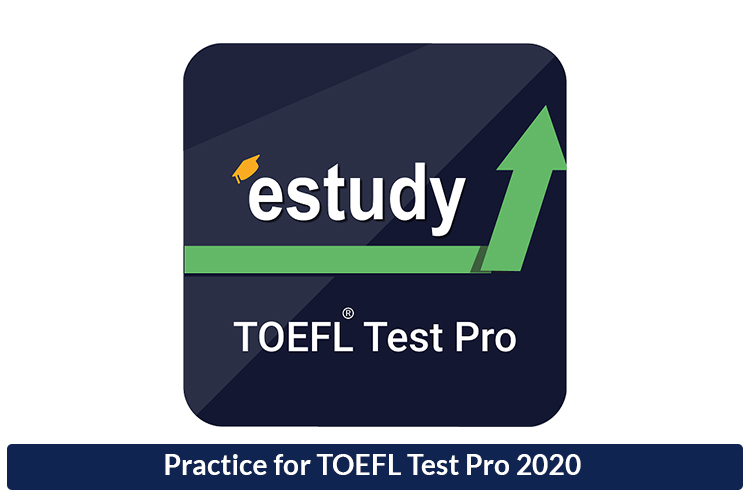 4. TOEFL Prep & Preparation from Magoosh
Magoosh has a list of educational android apps providing learning and practicing facilities. Their TOEFL preparation app lets you watch video lessons, practice listening and reading exam questions, and track your progress. It has a limited-time feature to give users a testing center experience.
Its number of lessons and questions varies for trial users and premium users. The premium access of TOEFL Prep & Preparation from Magoosh is worth the money.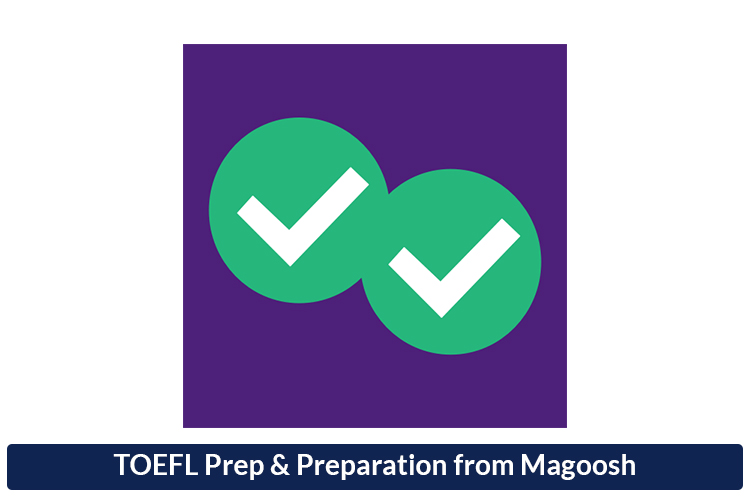 Magoosh: TOEFL Speaking and English Learning
This app is created by veteran educational and training services to ease your preparation by making tiny yet effective steps daily. Such a powerful app includes specific instructions and tutorials on writing introductions and other essay parts. Moreover, this best app for TOEFL preparation incorporates reading, speaking, and listening segments. In case you prefer to watch study videos, there will be hundreds of such interesting study videos based on various categories. Although some of those videos are fully accessible for premium accounts, you can get free access for a week. In brief, this is a useful study app.

TOEFL® Test Pro 2019
This is another application created for the aspirants for their exams. Being a full-on prep service, which has everything you require for your TOEFL. To be more precise, this service offers you premium flashcards and quizzes for your training ease. Also, it can track and rate your preparation level in terms of your strengths and weaknesses.

Ryan Yount, COO of LuckLuckGo
5. TOEFL vocabulary flashcards – words and practice
It is another app that will enhance your vocabulary and reading skills. The experts design all flashcards, so there is no need to worry about the quality of lessons and learning experience. TOEFL vocabulary flashcards – words and practice cover all sections of TOEFL and predict your score too.
In the long run, it is an app that trains you for the final exam. With its user-friendly feature, you learn from your mistakes as it provides a complete step-by-step guide. Overall, it's a nice TOEFL preparation app. Download and try it now!
6. TOEFL Preparation App
Don't know how the non-native speaker pronounces words? Don't worry! Download the TOEFL Preparation app and learn how a native English speaker pronounces them.
It is for android users, and with every update, they come up with new features. With this app, you can improve your grammar, verbs, vocabulary and learn the meaning of words with English, English Vietnamese, and English Indonesian dictionary. Even if you want to translate or test your English knowledge of A, B, C, TOEIC, and TOEFL, then the TOEFL Preparation App will help you.
It is one of the user-friendly, straightforward and effective English learning apps. You must give it a try!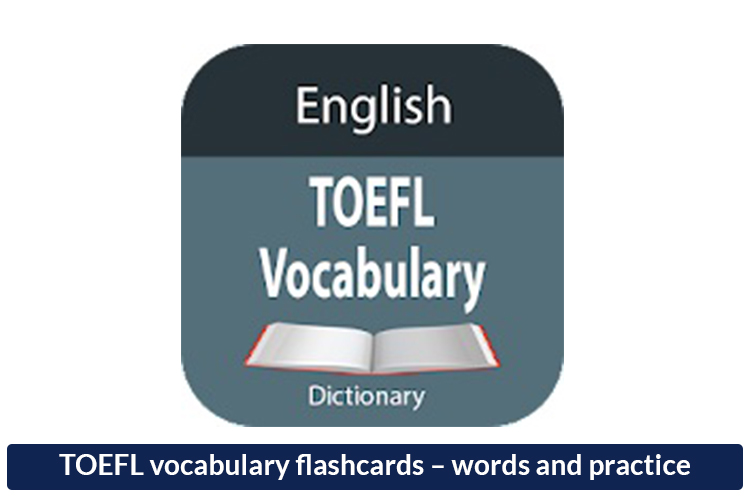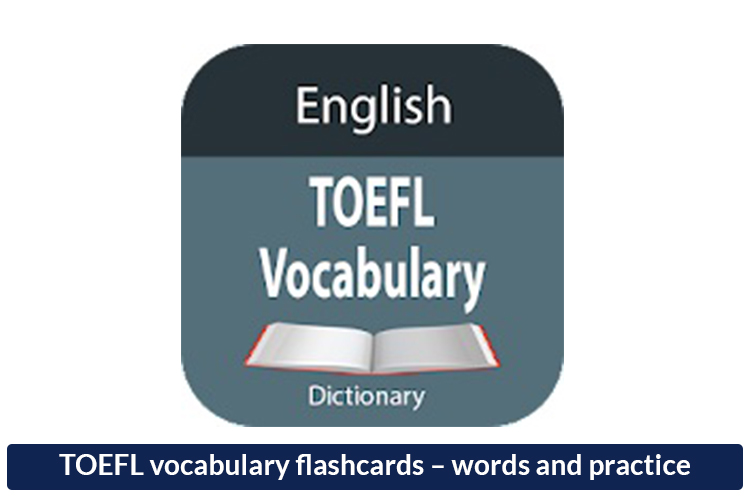 7. Magoosh: TOEFL Speaking & English Learning
Another TOEFL preparation app by Magoosh. Their apps provide the best training services. This app gives a step-by-step guide after giving you complete information on the TOEFL exam and how to plan a studying schedule for better scores. It covers all four sections of the TOEFL exam with video lessons and tutorials.
The free access to Magoosh: TOEFL Speaking & English Learning video lessons are only for a week, but getting premium account access won't disappoint you.
So, try it now and master your English Speaking and Learning skills.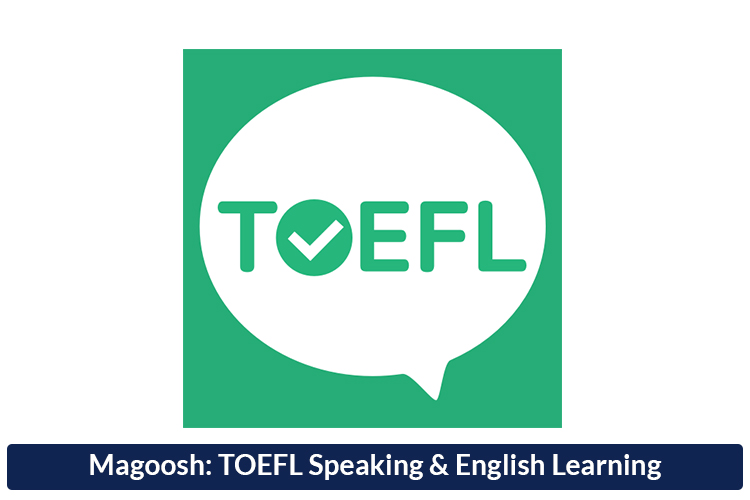 8. Visual TOEFL
If you are a visual learner, then the Visual TOEFL app is for you. Its design is similar to a dictionary app and fully customized. Each word and its meaning is approved by the TOEFL experts. It is a user-friendly and fully customized app as you can turn its notification on or off, change the background theme, size, and fonts of the texts.
If you want to get notified daily with a new word, then the Visual TOEFL app is for you. Downloading and learning from it would be a great help for your TOEFL exam.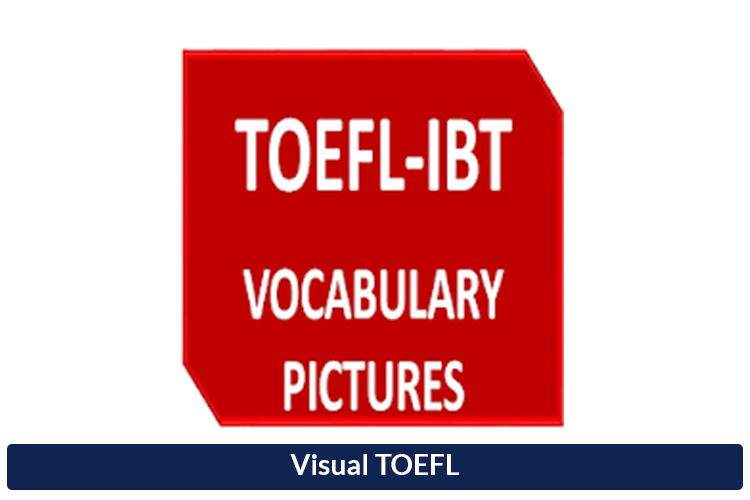 9. 150 Selected English Essay
Obtaining a score in a TOEFL essay counts and matters a lot. To brush up on your essay writing skills, download 150 Selected English Essay and practice different writing styles. This app has hundreds of essays on different topics and themes.
If you are a night learner, this app offers a dark theme mode that keeps your eyes safe. Moreover, you can change the text size and fonts, background color of the app.
To practice essay writing, have a look at this app. You are going to love it.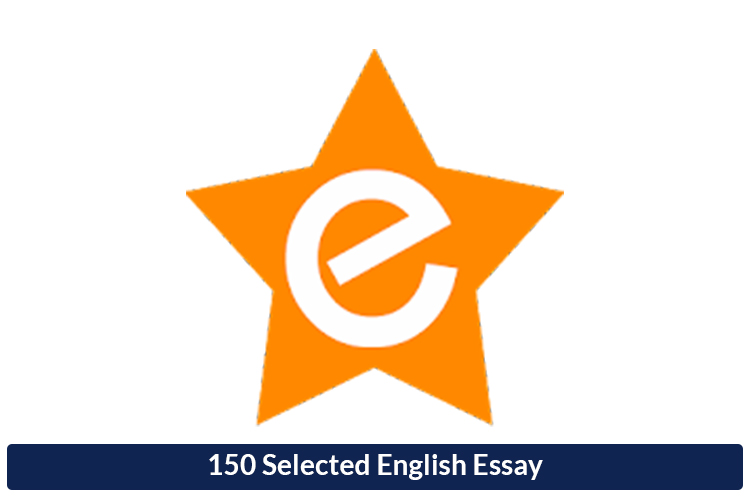 10. TOEFL Infinite
TOEFL Infinite is one of the best TOEFL preparation apps with interesting features. If you struggle to reach an advanced level of English communication skills from a beginner level, this app is developed for your ease.
It is for android users and trains you for all TOEFL sections. You can solve multiple-choice questions, listen to lessons and record your answers too.
To practice more of the speaking section, give TOEFL Infinite app a try.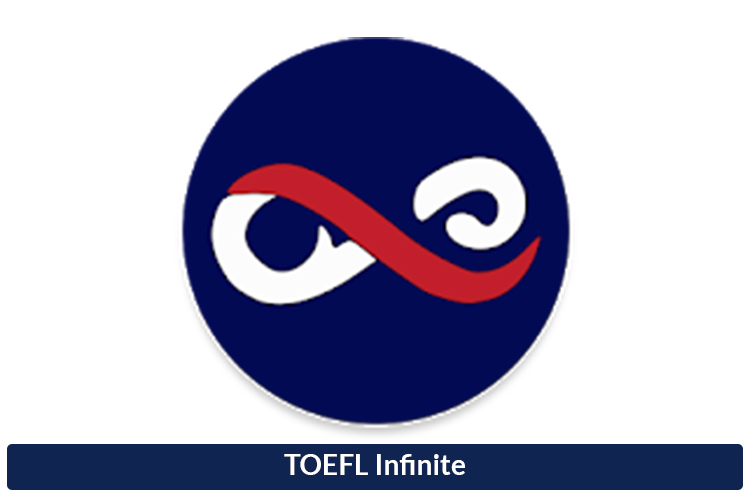 11. Exam English: TOEFL Grammar
How can you skip the grammar part of the TOEFL exam? To prove your English proficiency as a non-native speaker, you must know the grammar of all levels. Learning grammar from books gets boring and frustrating, so try an advanced method of learning. Download Exam English: TOEFL Grammar app and learn grammar by heart.
Know that the TOEFL experts make all the grammar question cards of this app. The more you learn and improve, the more the app will increase grammar cards and build the report of your points simultaneously. If you want to view your grammatical mistakes and practice without using traditional methods, download this app.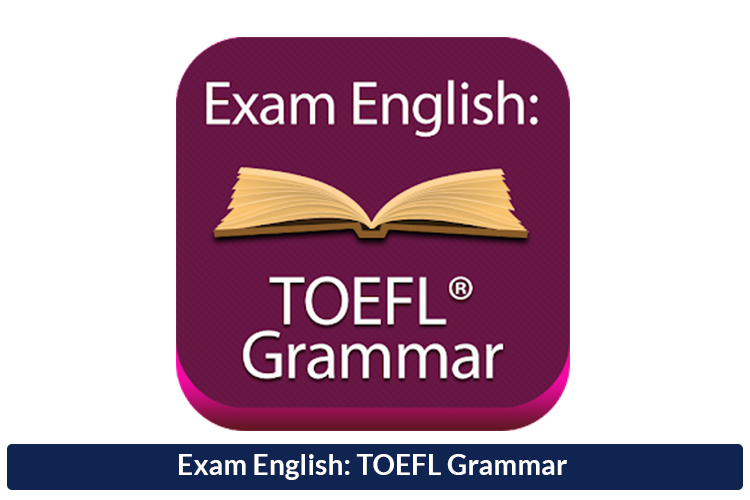 That's all for now. We have shortlisted the best TOEFL preparation apps for you. Try them out and attain the highest score in the exam. We would suggest you take the help of expert TOEFL tutors and give more practice tests to crack your exam. Even if you are not preparing for TOEFL, you can download these apps to work on your English communication and other skills.