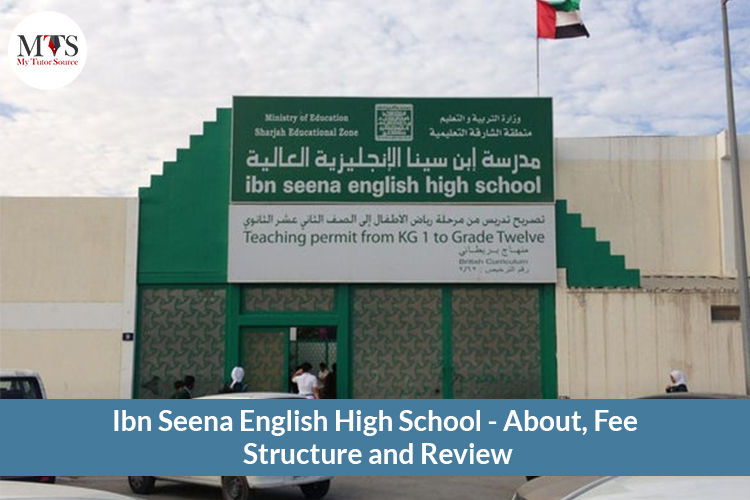 Overview
Back in the times of ruler H.H. Sheikh Sultan Bin Mohd Al Qassimi of Sharjah in 1978, the Ibn Seena English High School was established. In the capital of the United Arab Emirates (UAE), Sharjah, this school started its honest teaching when there was no wholesome education at an affordable price rate. The schools are the bridge to an intellectual living and universal understanding of wisdom. This school offers all the facilities to its students and is committed to producing the world's eco-friendly citizens. Today, in this review based blog, you are going to be informed of all the following information about the Ibn Seena English High School along with its comparison with any other school in Sharjah;
About School
School years
School Curriculum
School Activities
Fee Structure of School
Transport Facility
Parents Review
School contact details
About school
As mentioned above, the Ibn Seena English High School was founded in 1978, and it claims to provide high-quality education at affordable prices. It shows that this school fee rate has made everybody access education quite easily, and this is how most of the kids who could not afford education are studying here. The highly competent, experienced, and dedicated staff of this school is its main asset. And they are proud to announce that the alumni of Ibn Seena English High, Sharjah, have moved abroad for higher education and are making their careers in prestigious universities of the globe. Teachers of this school are given proper in-house training and lectures to keep them up to date with the modern teaching strategies and methods. Moreover, the teacher publishes the result online, making it easy for the students and their parents.
Ibn Seena English High School is a co-educational institution, but the classes of boys and girls are separate.
School years
The Ibn Seena English High School, Sharjah, has divided its student learning program into three school stages:
Primary School
Junior School
Senior School
All the school levels serve years of education like the school offers KG 1 to Grade 2 in Primary School, Grades 3 to Grade 7 in Junior School, Grade 8 to Grade 12 in the Senior School learning stage. Also, the school offers Grade 10 – IGCSE, 11 – AS Level, and Grade 12 A-Level.
School curriculum
The Ibn Seena English High School, Sharjah, is teaching the smart and advanced curriculum to its students, and that is Arabic and British programs like IGCSEs, AS, and A-Levels. Moreover, they have a set of core subjects for each school year, and the whole curriculum is designed to provide a high quality of education to its students. In other words, there is no doubt that this school has modeled its curriculum at a well-recognized international level.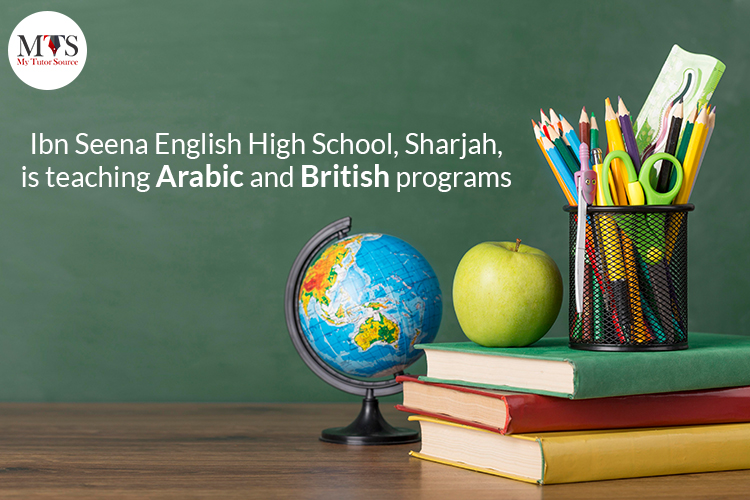 School activities
This school offers a variety of extracurricular activities that vary from school stage to stage. They organized different activities and celebrated the important days to keep the kids engaged, and such healthy activities are to grow the students mentally and physically. Moreover, the Ibn Seena English High School must organize activities like UAE Flag Day, Earth Day, Quizzes, Winter and Summer Party, Spelling Bee, Digital Championship, English and Islamic activities.
The teachers of this school also use advanced teaching activities and strategies to build a connection among students and grasp academic knowledge while playing and exchanging ideas.
Ibn seena english high school fee structure
The school fee comes with a lot of instructions, or you may call them terms and instructions. All of this is mentioned on their website, or you can visit them to get the details. Below is the fee structure of Ibn Seena English High School for all the years they offer, with several installments you can make.
| | | |
| --- | --- | --- |
| School Grades | Number of Installments | Full Tuition Fee |
| KG 1 and KG 2 | 5 | AED 5,300 |
| Grade 1 to Grade 4 | 5 | AED 6,300 |
| Grade 5 to Grade 10 | 5 | AED 7,400 |
| Grade 11 | 4 | AED 7,400 |
| Grade 12 | 4 | AED 10,500 |
Moreover, they have a fee schedule to follow for each installment, and that is:
| | |
| --- | --- |
| For May and June | Before the 10th of May |
| For March and April | Before the 10th of March |
| For January and February | Before the 10th of January |
| For November and December | Before the 10th of November |
| For September & October | Before the 10th of September |
Transport facility
One of the great facilities a school can offer is the transport facility, and the Ibn Seena English High School of Sharjah offers its bus services, but the routes and seats are limited. You can visit the school transportation administration's office to get all the details of its fees, routes, timings, and availability.
Parent's review
Overall the parents of students learning from this are satisfied with the quality of education and the assessments held every year. The Alumni Parents are proud of the staff and school management, teaching methods as their kids are now making a living, and they give all the credits to the Ibn Seena English High School of Sharjah. Parents claim that the school made distance learning quite easy for students; they did not compromise on the quality and teaching criteria and make sure that each student understands the concepts just like they do in physical classrooms. However, the classes do not have modern digital tools or hi-tech teaching environments. Also, the parents reviewed their website with the highest points as it updates them with all the school policies, news, and information. The parent-teacher meetings that the school holds at the end of each month keep the parents informed about their child's academic performance and activities, and the working parents praise this work of the school. And parents have seen their kids growing physically, mentally, and intellectually due to this school's staff help and other activities.
Ibn seena english high school vs another private school in Sharjah
In this part of the blog, we have picked another school from Sharjah and compared it with Ibn Seena English High School of Sharjah to make you all understand the parameters that need to be inspected while looking for a school for your kid. Note that this comparison is not to rank the school type.
| | | |
| --- | --- | --- |
| Parameters | Ibn Seena English High School | Al Amana Private School |
| Year of Origin | 2001 | 2004 |
| Grades | FS 1 to Year 12 | FS 1 to Year 11 |
| Curriculum | Arabic, British, IGCSE | IGCSE, UK EYFS |
| Student Body | Mixed | Mixed |
| Annual Fees | AED 5,300 to AED 10,500 | AED 9,000 to AED 13,000 |
| Transportation Facility | Yes | Yes |
School contact details
We have mentioned the contact details of Ibn Seena English High School, Sharjah, in the table below:
Conclusion
Here we are ending the blog plus We all know that education is the key to success and the primary key is the selection of the right school. So being a parent, make sure to give the right key to your kid so that when they grow up, they will be able to unlock the great opportunities. Also, if you want to read more review-based blogs like Ibn Seena English High School of Sharjah, feel free to browse through our blogs.