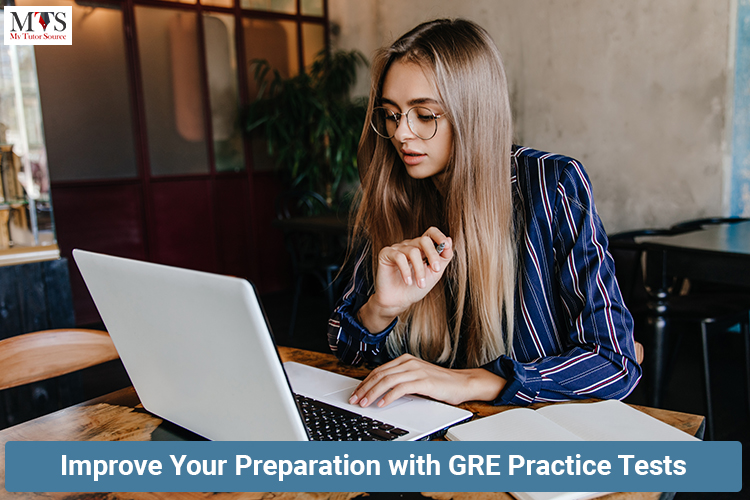 Are you preparing for the GRE? GRE is a registered test by the Educational Testing Service (ETS), and it is taken globally for admission purposes.
The GRE General Test is taken to measure applicants' quantitative, verbal and analytical writing skills for admission in graduate schools. To prove your brilliance in all sections of GRE: Analytical Writing, Verbal Reasoning, and Quantitative Reasoning, you must take as many GRE Practice Tests as you can.
Free GRE practice tests are available on the internet and even on the official website of ETS. Preparation courses and practice questions are the best way to understand the type and format of questions and analyze your strengths and weaknesses before sitting in the final GRE exam.
Purpose of Taking GRE Practice Tests
Here are a few reasons that show why you should take more GRE practice tests before the actual GRE.
Everyone sets targets or goals before an exam, and you too must have the desired GRE score to achieve. To predict your score, you must take the GRE practice test. It is a great way to know where you stand and how close or far you are from your target score.
The more you take GRE practice tests, the more you will get to know your weaknesses and strengths. This is how you can improve yourself.
As the time allotted for GRE is limited, you must solve sample or practice tests to manage each question or section's time.
The quantitative reasoning test will familiarize you with the concepts or topics you encounter on the actual GRE test day.
The practice questions of Analytical Writing are the best way to work on your writing skills. Make sure to pick the advanced and high-quality GRE practice test to measure your skills. Moreover, with practice, you will help you manage tasks within 30 minutes.
The Verbal Reasoning section of GRE contains several formats and three types of questions. Without practice or having a closer look at each question, you cannot evaluate your performance. That's another reason for taking GRE practice tests.
Not all sites or academic platforms offer the same practice test so, make sure to try giving all the possible free practice tests to predict your average score.
Benefits of Taking GRE Practice Tests
Free or other Practice tests are a great approach to crack your actual GRE exam. Below are a few benefits of taking GRE practice tests:
Practice tests help you manage your time.
Makes you comfortable with the test format.
Improves writing speed and skills.
The score of the practice test predicts your actual score.
The result of the practice test will highlight your weaknesses and strengths.
Improves your problem-solving skills.
Suggests where you need more practice and extra help.
Gives the test day experience
Analyze your overall performance.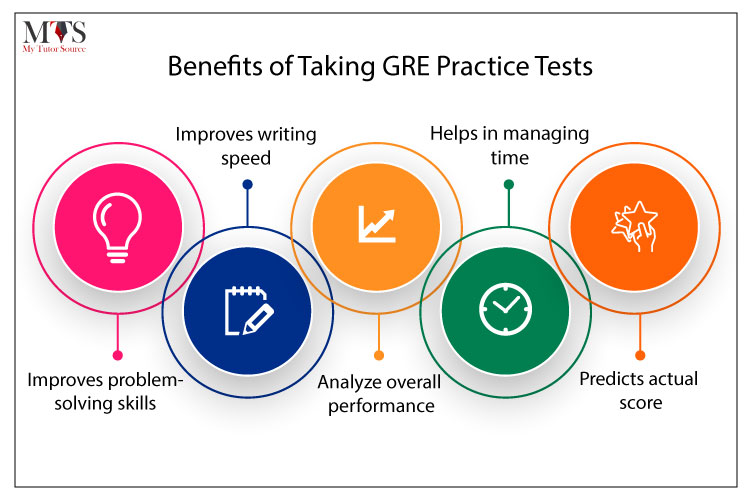 Tips for Taking GRE Practice Tests
Below are a few valuable tips for taking GRE practice tests:
Select a good and updated GRE sampler or practice test.
Prepare for it.
Choose a calm and distraction-free place for taking the GRE practice test. Any library or study room.
Don't take extra time. Try to solve the question within actual GRE time.
Take minimal breaks.
Don't leave practice or sample test in the middle; finish it as you are supposed to complete your actual GRE test.
Complete all sections; don't skip any part or question.
Don't cheat or ask for anybody's help.
Use a basic calculator only.
Solve three or four preparation or practice tests for better learning and improvement.
Concentrate on your practice question like you are taking a final exam.
Collect your score report. Check details and list down your strengths and weaknesses.
Focus on the areas which need improvement.
Don't take an unscheduled break. It will help you on exam day.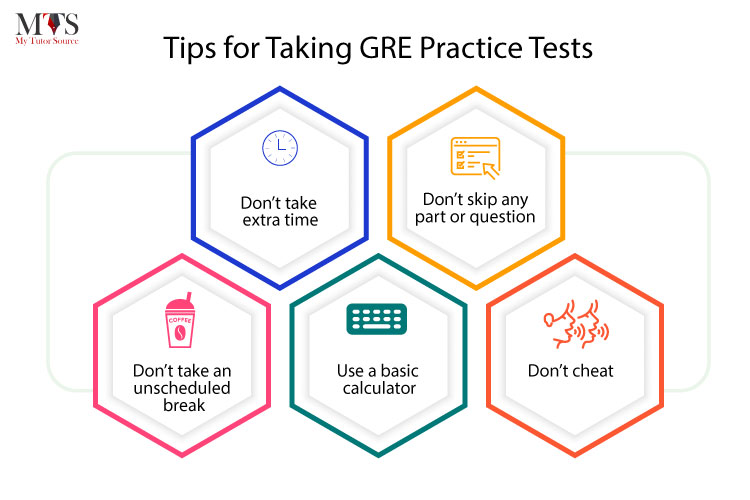 Are GRE practice tests easily available?
Yes, you can find GRE practice tests online on many academic platforms. The official site of GRE also has sample or practice tests.
How many GRE practice Tests can I take?
As many as you can, some sites offer free GRE practice tests while others are paid. You can take any.
When should I take the GRE practice test?
We would suggest you take a GRE practice test before starting preparation to analyze where you stand. List down your weak areas, prepare for GRE and then again solve a practice test. The more practice tests you will take, the more you will improve.
Is the actual GRE more difficult than practice or sample tests?
The difficulty of practice tests or actual GRE tests depends on how well you have learned everything or prepared for the exam. GRE might be easy or difficult for you. It is not always black or white.
How long does the GRE score last?
The validity of the GRE score is five years.
How to prepare for the GRE?
You can join My Tutor Source for the preparation of the GRE. They not only have a list of highly professional, experienced, and competent GRE tutors but also offer customized preparation plans and practice tests. They will surely make you score high. Join now and get a free trial.
How many times can I take the GRE?
You can take the GRE test five times in a year with a gap of 21 days.
How is the score of the GRE practice test helpful?
Every time you get a score report of the GRE prep test, you can view your preparation. With the report, you can focus on your weak points and improve.