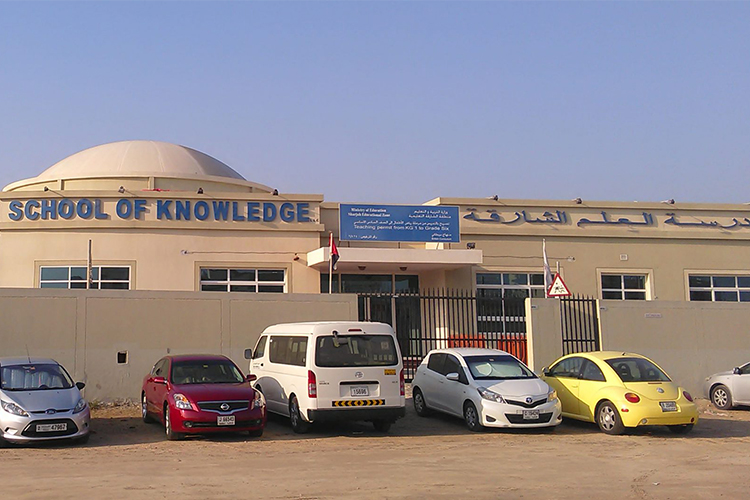 It's good to think about your child's career, but it is equally important to pick the right primary school for them. Primary learning brings out the best, and it's the first step in making your child's character and giving birth to their enquiring and creative minds. To give a good kick to your child's academic life in Sharjah, you must consider reviewing the School of Knowledge.
If you are hunting for British schools in Sharjah, read this blog on one of the best schools of Sharjah and decide for yourself. We are excited to help you discover their crucial role in preparing young minds for a better future.
School Overview
In 1990, two ladies, Mrs Jackson and Mrs Ansari, offered the National Curriculum for England to children from Kindergarten to Grade 6 in Sharjah. It all started with 10 teachers and 45 students only, but with constant hard work and outstanding performance, the school's strength grew steadily over the years. With three core goals; academic excellence, leadership training and character building, the School of Knowledge (SOK) was acquired by the St. Mary's Group of School in 2012.
They empower the creative, critical thinking of students and enable them to become global citizens with compassion, tolerance, equality, and respect for human dignity. SOK endeavours to teach core values and the latest curriculum and opt to diversify the horizons of wisdom and knowledge. To read their director's message or know the school's history, you must visit their official website. However, a few terms and conditions are applied.
School of Knowledge Curriculum Type
The SOK follows the latest British National Curriculum with International Approach. Primary education is the basic right of each kid, and to let the students experience seamless and consistent learning, SOK provides effective tools, follows up-to-date teaching methodologies, offers iPrimary, an E-learning Programmes to meet the international standards of education.
The School of Knowledge has a well-equipped library to encourage students' reading. Moreover, each class has a weekly library period. Students also get the opportunity to have a hands-on learning experience by conducting experiments in the Science Laboratory. And, for preparing the students for 21st-century challenges, SOK has a well-equipped computer laboratory.
The key objective of offering iPrimary programs is to shape the students into better learners who will be able to:
Think critically, deeply and creatively.
Ask questions confidently and effectively.
Be a good and active listener.
Solve problems independently.
Take greater responsibility and better decisions for their growth and learning.
Work in teams in different ways and develop their knowledge and thinking.
Develop lifelong learning skills to equip them further.
Think of ideas and make the connection between them.
Transfer their skills and learning from one contact to another.
Extra-Curricular & Co-Curricular Activities
The School of Knowledge Sharjah offers a wide range of extra-curricular and co-curricular activities to students of all grades and ages. They gave the liberty and flexibility to choose any activity of their type, interest and potential.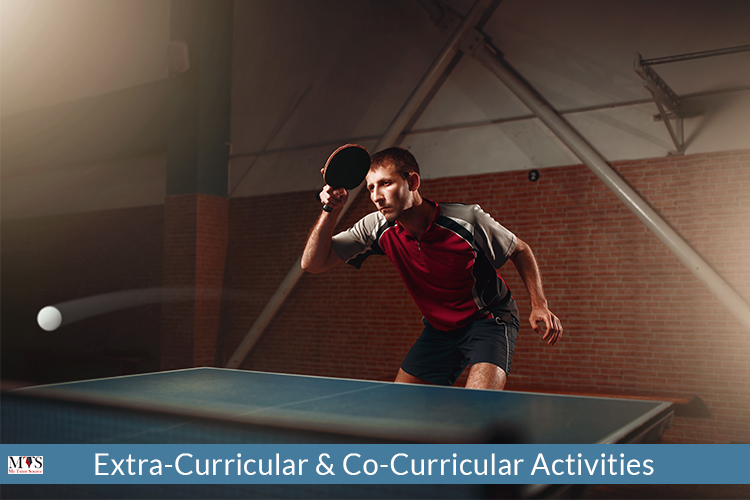 Below are the extra-curricular activities that SOK offers:
Cubs and Brownies
Field Trips
Karate
Indoor Games: Carrom, Chess, Table Tennis and others
Debates
Quizzes
Likewise, the SOK also offers activities that are co-related to the curriculum and play an essential role in the students' physical and mental devolvement and growth. Such as:
Sports and Games
Music and Elocution
Art and Craft
SOK Medical Care
As it's a school for toddlers and kids of quite young age that's why they have a well-equipped school clinic. Full time nurses and doctors are available for emergencies or to keep a record of a student's general medical history, vaccination, dental care, weight, height and overall hygiene as per the Ministry requirements.
Parents get the academic report of their child and the medical one.
School Bus Transport
Most parents choose a primary school that is either close to their home or provides a responsible, secure and safe transport service. To meet the needs of parents, the School of Knowledge offers a transport facility to students of all grades and ages.
The fee structure of transport is as follows:
Ajman: 4000 AED (10 Months)
Sharjah: 3800 AED (10 Months)
To find out everything about the routes, bus lists, routes, drivers and coordinators' names or contact details, you must visit the Transport page on their official website.
Timings of SOK, Sharjah
Timings of the toddlers and other grade students differ. However, Fridays, Saturdays and Sundays are off. Have a look at the timings of School of Knowledge below:
| | |
| --- | --- |
| Grades | Timings |
| FS 1 / FS 2 / Year 1 | 7:30 am to 12:30 am |
| GR 1 / Year 2 to GR 6 / Year 7 | 7:30 am to 2:30 pm |
School of Knowledge Fee Structure
Primary or elementary education is the foundation of further education, and SOK provides the best learning services at very affordable rates. The admission fee of the school is 500 AED, and it is non-refundable. Moreover, for submission of fees, the school's fee counter timings are from 8:00 a.m. to 12:30 p.m.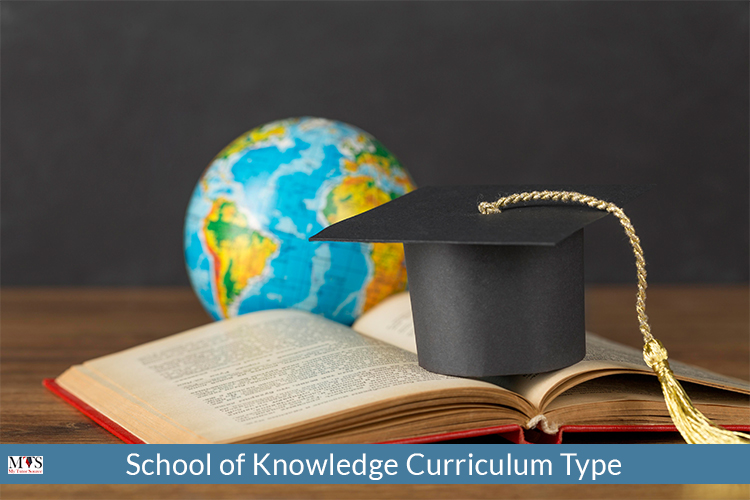 Below is the revised tuition fee of the school:
School of Knowledge Fee Structure
| | | | | |
| --- | --- | --- | --- | --- |
| Year | 1st Term | 2nd Term | 3rd Term | Annual |
| FS1 / FS2 & Year 1 | 3240 AED | 2430 AED | 2430 AED | 8,100 AED |
| Year 2 – Year 5 | 3370 AED | 2527 AED | 2527 AED | 8,424 AED |
| Year 6 & Year 7 | 4104 AED | 3078 AED | 3078 AED | 10,260 AED |
Parents' Reviews
The School of Knowledge has ranked number 3 among the best British schools in Sharjah and 12th in best schools in Sharjah. Parents' reviews and surveys determine these rankings. While collecting community reviews on SOK, we learned that the quality of education, facilities, environment, co-curricular and extra-curricular activities are worth spending money on. The parents and the students themselves strongly appreciated the staff, faculty, and overall school system.
The school has given every parent or guardian the flexibility to be a member of the parent-teacher council. Furthermore, the parents claim that the school diary works as a communication medium for them and the teachers. The faculty is very organized, professional and responsible. They check the signs of parents daily and inquire if they don't find any. Students are not allowed to take an off without a written reason from parents, and their academic promotion is based on their overall progress and attitude towards their studies.
Furthermore, the SOK held parents-teacher meetings thrice a year, probably after each term exam. Parents also shared that the school administration is very accommodating and decent that they immediately book an appointment with a teacher if they have any concerns about their child.
Career Opportunities
If you are interested in pursuing a career at the School of Knowledge Sharjah, visit their official website and submit the given form.
School of Knowledge vs Other Schools in Sharjah
In this section of the blog, we have compared the School of Knowledge with other schools of Sharjah to help you during school hunting. Instead of going through everything in detail, compare a few parameters of schools at first. Know that the below-given table is not based on any ranking or inspection: it is just for parents' ease and guidance. The background, activities, facilities, curriculum, fees range, vision and many other things of the school matter a lot.
Get In Touch
To reach out to the school administration or management, you can either submit your query or message on the official website contact page or visit them. However, the contact information of SOK is given below:
School of Knowledge, Sharjah
| | |
| --- | --- |
| Address | School of Knowledge, Al Azra Area, School zone. Sharjah, In front of Nuaimiya Street. |
| Telephone | +971 6 5249797 OR +971 6 5249966 |
| Email | sok1990shj@gmail.com |
| Website | Soksharjah.com |
Conclusion
Here we are done with a detailed review of the School of Knowledge, based in Sharjah. As told before, primary education is the basic right of each kid and the responsibility of picking up the best lies on parents. As Fredrick Douglass has quoted:
"It is easier to build stronger children than to repair broken men".

Fredrick Douglass
His quote has a deep meaning related to primary school or education. Therefore, before filtering out the best school for your child, determine what type of learning environment is suitable for your child or you want them to experience. Discover your child's learning style, academic needs or other things. Also, do not rush in admitting your child to a school; take maximum time and make the best decision because your child's future depends on it. Good luck with that!