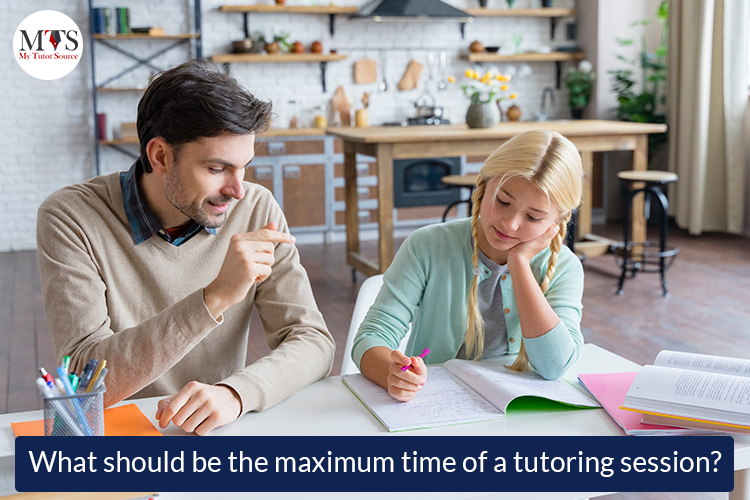 To accommodate academic needs, students should hold a one-to-one online or in-person introductory session with their tutors. Parents' presence is significantly important. This is to make the tutoring session notes. Key decisions must be made, including teaching method, learning style, syllabus requirements, place and time of tutoring sessions.
It's a quality of effective tutors who tailers themself according to the needs of their tutees and help them meet their goals. For this, introductory sessions are essential. Some call it a decision-making discussion before starting tutoring sessions. Many tutoring platforms have set their rules or provided the complete details of sessions like time, curriculum type, lesson plan or tutoring methodology. In contrast, some give the flexibility of making your own learning decisions and ask for the tutoring process.
It is better to discuss your tutoring session length with the tutor and share your ideal learning capacity to make impressive progress.
Discover The Best Learning Time of The Day of Tutee
Private tutoring sessions are long or short, depending on the subjects' needs and material. It also depends on if the session is for preparing for an exam or students are taking a session with the school. Realistically, tutoring sessions are never for more than 120 minutes. Most tutoring sessions are from 45 minutes to 120 minutes or less.
It's the responsibility of tutors to manage session time. All students are different, so are their learning styles. Some lose interest or focus if the session is too long. And sometimes, students with learning difficulties like Autism or ADHD couldn't understand a single word in short periods.
Other than the time, the time of the day matters a lot. If the student is a school or college student, arranging a tutoring session right after school or an hour before bedtime is bad. Evenings are mostly considered for private tutoring sessions.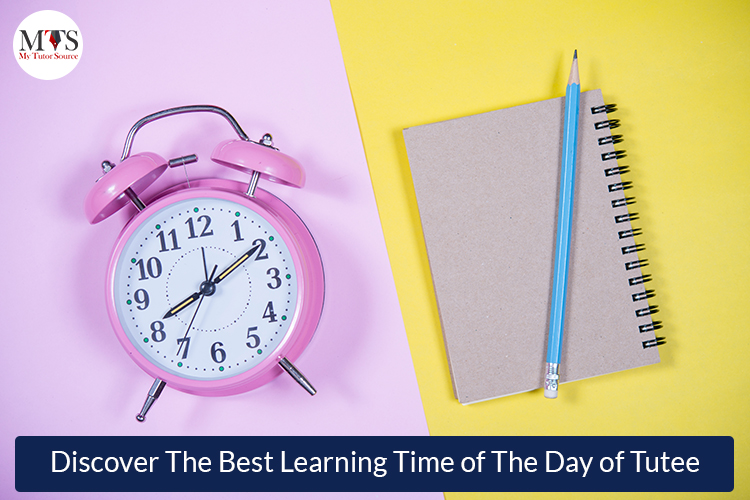 Before deciding your session length with the tutor, note that you are taking sessions for regular studies or test preparation programs. For instance, test durations are mostly fixed, and students should know how to attempt a test in specific hours, but this does not mean that all sessions would be of the same duration. In other words, test day shouldn't be the first day when students are sitting for a particular time and giving an exam. Tutors should have arranged test sessions during a tutoring session to tell them how a test day feels like.
However, discovering the best learning time for the tutee is the responsibility of the tutor. They should prepare a list of questions to ask from students during an introductory session to know which time of the day would be productive for them.
Tutor's Time Management Skill Is a Must
After choosing the time with students, tutors should do homework on how they will use those minutes and optimize them because these minutes will significantly impact students' academic growth.
Tutors should write down the time they will spend on students' different tasks like:
How much time do they spend on clearing previous lecture queries?
Are they giving maximum time to the main topic?
Do they check students' assessments during the session? How much time does it take?
Do students' parents ask for feedback or progress reports during session time?
Are they spending time more on the delivery lecture or answering queries?
Self-assessment is vital for both tutor and tutee. It is more of the responsibility of private or home tutoring platforms to train their tutors about the importance of tutoring session time, saving time for students and the tutor from being wasted. As a result, both tutors and students have a great experience.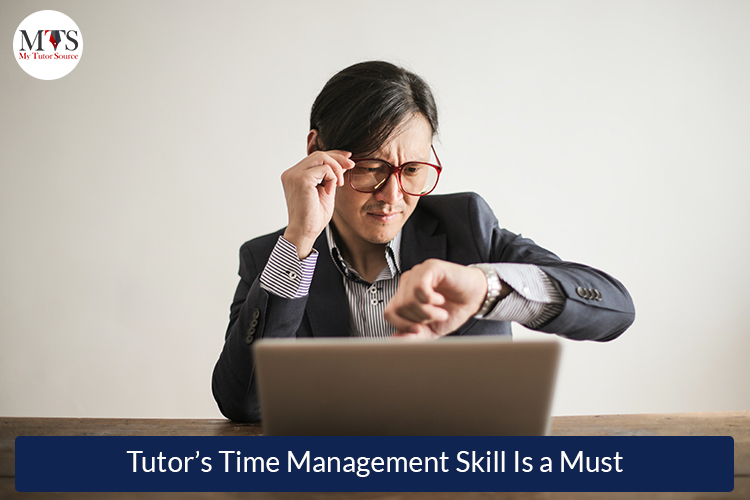 Managing time and providing meaningful teaching and learning experience to the students is practical and increases the market value of such well-managed tutoring platforms.
My Tutor Source is an online or private tutoring platform that has trained its tutors about teaching methodologies, different styles, times and places. They provide a flexible tutoring platform where tutors are free to decide session time that suits students' attention span, age, subjects' needs, the ability to synthesize content and learning style.