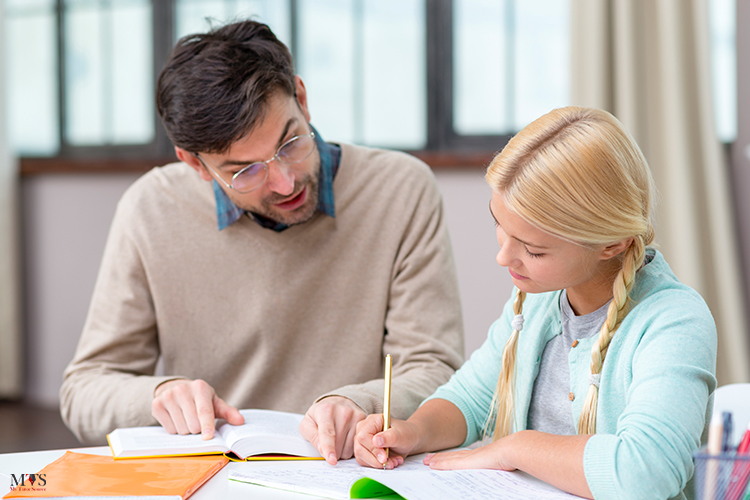 Finding the right tutor for your child can be a hugely important decision to make as a parent. Tutoring is a great way to help your child excel academically as well as develop key skills and qualities that will give them a solid foundation for the future. There are many different formats and benefits for tutoring sessions, which can sometimes be confusing when deciding what type of tutoring setup will suit your child best. In this blog post, we discuss how often your child should have tutoring sessions and all the different types of formats available so you can find one that best fits their needs!
Benefits of Tutoring
If your child is showing signs that they require a tutor, don't fret! There are a vast array of options and benefits associated with tutoring for people of all ages. For slightly younger people, tutors not only help with their current school work but they also teach the skills needed to succeed in any academic environment both now and in the future. Students who work closely together with tutors develop a stronger sense of time management and study habits, which is necessary for success on standardized tests or job interviews alike! Tutees learn more about themselves through tutoring by figuring out what learning styles best suit them and get valuable insights into career options that they may not have otherwise considered due to previously lower grades.
Choosing a tutor for your child
When choosing a tutor for your child, you should look for someone with experience in teaching students at your child's grade level. It is all very well if they are an expert in their field and have lots of fancy qualifications to back this up. However, if they are no good at sharing this knowledge in an easily digestible way or in a style that your child will understand then you are wasting your money.
Before committing, you should ask the tutor to provide references from previous students or parents. Additionally, be sure to double-check that the tutor is available at a time that works best for both you and your child!
Different Forms of Tutoring
When on the hunt for a tutor, there are a number of different tutoring formats you may be interested in. The most popular are as follows;
Tutoring agencies – Agencies will keep records of tutors in your area and be able to provide you with more information on what subjects are immediately available to you. Tutors from agencies tend to operate using the traditional face-to-face format and sometimes even work from an educational institution where you can attend your sessions. The main benefit of this style of tutoring is that tutors are hyper-local making attending sessions easy, however, some notable drawbacks are that they can be expensive due to high demand, or that there may be a shortage of subject-specific tutors in your area forcing you to look elsewhere.
Online tutoring – Slowly but surely becoming the most popular option, online tutoring is a great way to receive one-to-one lessons anytime and anywhere. Working with a tutor online means that you are not confined by geographical restrictions so you are more likely to find a tutor who's right for your child's unique and individual needs. Another benefit of this format is that it is highly flexible (since no one has to travel) making it ideal for busy families or children who have an array of other existing commitments outside of school. The main disadvantage of online tutoring is that for more practical subjects, such as music lessons, in-person tuition is often an easier and more effective way to learn practical skills.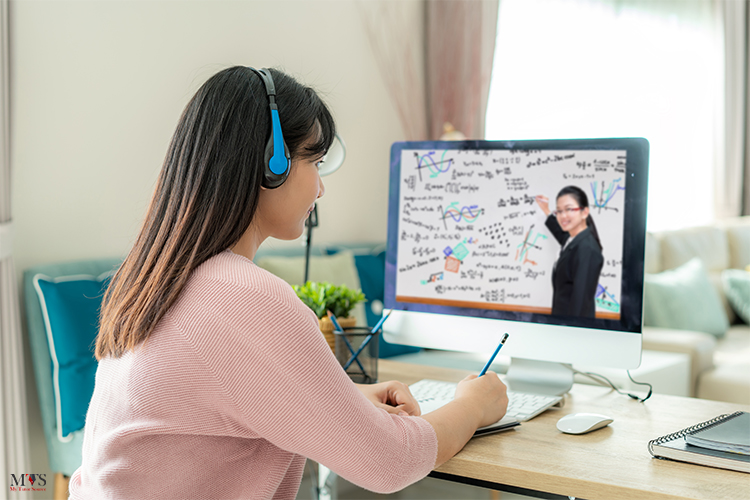 Independent tutors – Tutors who work independently are often semi-retired or ex-teachers who operate outside of an agency or educational body. These can be great for your child as they are most familiar with current curriculums and school-related requirements. As they are independent, these tutors tend to run tutoring sessions from their homes which can be a little daunting for young children. Unfortunately, they can also be hard to come by as their expertise makes them highly popular tutors.
Tutoring centers – Similarly to agencies, these centers will have access to a range of tutors specializing in a number of different subjects who are willing to provide small-group tutoring sessions for students outside of normal school hours. Tutoring centers are a desirable tutoring option as it provides a learning environment closest to the traditional schooling environment that kids are used to. This can help them to feel less pressured as well as allowing them to develop key social skills. On the other hand, this form of tutoring only tends to be most effective for tutees who do not require a great deal of help. By running tutoring sessions in groups, the one-to-one support that your child would be receiving through other formats of tutoring is lost and lessons are not as tailored to individual needs.
How often should your child have tutoring sessions?
Once you have decided on the format you want your child's tutoring sessions to take, it is important to establish how often they should attend, once a week, twice a week, or more often?
The answer to this depends largely on what your child needs. Some children may need more frequent sessions to get to a similar level as their peers, while others may do better with less in-person tutoring and more independent study.
We recommend talking to both your child and their tutor to determine what stage they are currently at and how many lessons they believe are suitable to achieve their shared goals. You may think, the more the merrier, however, if your child is unlikely to engage fully with lessons that are happening multiple times a week then spreading them out across a longer period of time may be the most beneficial.
Some key considerations to raise when having this discussion are; How advanced is their level? If they are behind on school work then starting with more frequent sessions may be required to catch them up and then sessions can be reduced to as and when required. Are there any other activities competing for time during the week? More hours working means less sleep which can affect academic performance over time so you'll want to make sure this isn't an issue before committing too much time in the evenings to tutoring sessions. Are there any deadlines that must be met? If getting help with homework, it is important to schedule tutoring sessions well enough in advance to complete this on time. Similarly with exams, you will need to plan sessions accordingly so that all essential content is covered before the exam period in question.
What are some good ways to budget for tutoring sessions?
If you have found the perfect tutor and tutoring format for your child you will naturally want to ensure that they receive maximum benefit from their sessions. Setting aside a budget for tutoring is a good practice to ensure you can afford help when your child needs it most.
Once you have an idea of the number of sessions your child needs, you can then calculate the cost per session. Most tutors charge an hourly rate, so you will need to multiply the number of hours by the tutor's hourly rate. After you have determined the cost per session, you will then need to decide how much money you want to set aside each month for tutoring. Don't forget to account for any associated costs, such as transportation and parking! If your budget is tight, try breaking down the total cost into smaller monthly payments with the tutor. This will help ensure that you don't put too much stress on your budget and that your child can continue their sessions.
Wrap up
So, you've read through our guide and now you're ready to start searching for a tutor that best fits your child's needs. It can be nerve-wracking at first, but we hope this article has given you the resources and knowledge needed to choose wisely. For more tips and advice, check out some tutoring blog posts related to this topic. Best of luck!