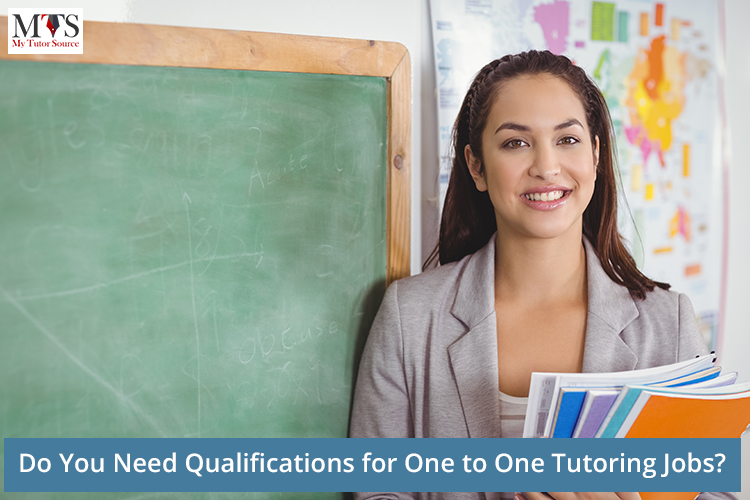 To become a private or an online tutor, you don't need a specific degree or qualification. You need to have teaching skills, rapport with students, a passion for delivering your knowledge to others, communication skills, and a little experience. In other words and in legal ways, the United Arab Emirates or UAE do not demand a certain level of qualification to apply for tutoring jobs or become a private tutor.
We are sure you must be questioning your education or degrees and reconsidering whether you should apply for a tutoring job or not?
A tutor does not only teach subjects and leave. They train their tutees for a better life filled with opportunities, motivate them to learn more, and encourage them to achieve their goals and prepare for the final exam.
Coming back to the qualification part for becoming a tutor, we must have said that specific qualifications or degrees might not be required, but there are certain skills that you cannot lack. You need to have an essential set of skills to become a successful and professional tutor.
So, do you want to become a good tutor?
Or do you have a tutoring business or have a tutoring job and want to be an expert in it?
Are you looking for key points to expand your tutoring work or become a high-level tutor?
Are you looking for these answers? If yes, then stick around. My Tutor Source (MTS) has all the answers. After some research work, we collected similar questions like those mentioned above. We have considered some facts and critical attributes that can help you become a better tutor and increase your growth and income in the tutoring field.
General things to consider for Tutoring Jobs
The degree is not always compulsory to apply for a tutoring job in the United Arab Emirates or globally. You just need to have the expertise, fundamental knowledge, and confidence to deliver your lecture.
Some tutors have specific degrees, certifications, or experience in the same subject, and eventually, they count as professional and highly skilled tutors.
A tutee cannot attain grades or build strong command of a subject if his tutor does not know the art of delivering concepts and have confidence in what he does.
This shows you need to have professional and practical skills to be a mentor instead of years of education. But the position of tutor demands a higher level than their pupils. For example, if you are a university student, you can teach people younger in grades than you. The same is the case with age; you cannot tutor a student older than your age. Such differences are considered before hiring a tutor instead of going through the whole resume or experience history.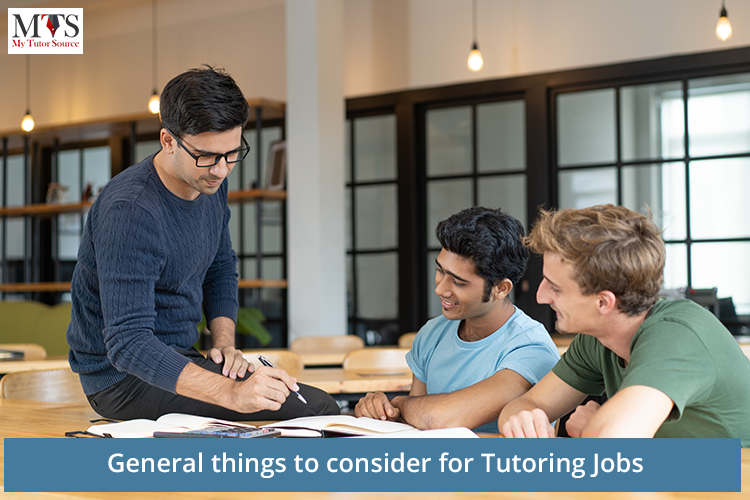 If you know how to develop successful and respectable students, then there is no obstacle in your path of becoming a 'great tutor' or pursuing a career in the tutoring field. You can start your tutoring career on your own, but many tutoring agencies can help you grow or give you enough experience that will be essential for your own tutoring business or new start-up.
The good point of working with tutoring agencies initially is that they help you build a portfolio and train you with the key attributes of tutors. Moreover, such platforms bring your students' testimonials which are essential for your growth and promotion.
There are different categories of subjects, and eventually, high-level knowledge and skills are required to teach them. Primarily, practical experience is needed to teach skill-based subjects and certifications in some fields to teach specific subjects.
Gaining teaching experience via certification or tutoring is beneficial for earning extra earnings or marking a name in this career. But if you do not have experience, but you have the knowledge to tutor, then you are good to go. Most parents and peers look for tutors who have academic knowledge related to the subject and are committed to delivering the curriculum content without lacking curriculum knowledge or neglecting students' needs.
So, suppose you are interviewed for tutoring a university-level subject or a 12-year college content. In that case, you should have a sound knowledge of it, and your self-confidence in delivering the best lectures should speak highly of yourself. Your interpersonal skills and diverse knowledge would be enough to convince parents and tutees.
Note that tutoring is much more than delivering the curriculum content.
Truly natural tutors or teachers are the leaders who inspire and encourage their students to become leaders. The responsibility of motivating others to become better humans and continue their pursuit of knowledge, enhance their critical and independent thinking while improving their report cards come with the tutoring job. And such skills do not come with a piece of paper; a tutor's degrees or certificates talk about their command on a specific subject. However, not all subjects require credentials or academic knowledge, some tutors are self-taught, and their consistency has made them experts. You will find such tutors in the creative sections like drawing, painting, singing, games, sketching, or yoga.
To provide detailed knowledge and a broad view of the subject that enhances the learners' understanding, knowledge, and solving queries is the ultimate goal of a tutor. It's the inventive way of teaching that matters, not a set of degrees.
Tutoring Jobs in vocational to academic subjects and creative skills are everywhere
You might be drawing from your childhood, and now you have a top-notch drawing or painting skills. You don't need to have a certificate or degree to prove your skills or teach them to others. Similarly, if your student needs help in their IGCSE Mathematics exam, you should know the curriculum and the exam pattern.
And if you have work with tutoring agencies or work in the creative fields, you must have earned work proficiency certificates, and such certificates help you grow in the area of tutoring. It's okay if you don't have a good degree, but your skills and certifications are enough to recommend you for a post.
Some pinpoints are needed to take care of while working as a tutor, and one of them is to keep yourself up-to-date with the current curriculum because most of the time, the curriculum content of subjects changes. And it's vitally important to keep an eye on your subject areas.
Tutoring doesn't mean helping kids with their homework. Some book tutors learn a new skill or work on their hobby. Along with kids, adults often access private tutoring for numerous reasons. Furthermore, in creativity, the age of the tutor and tutee does not matter. It's the skills that count.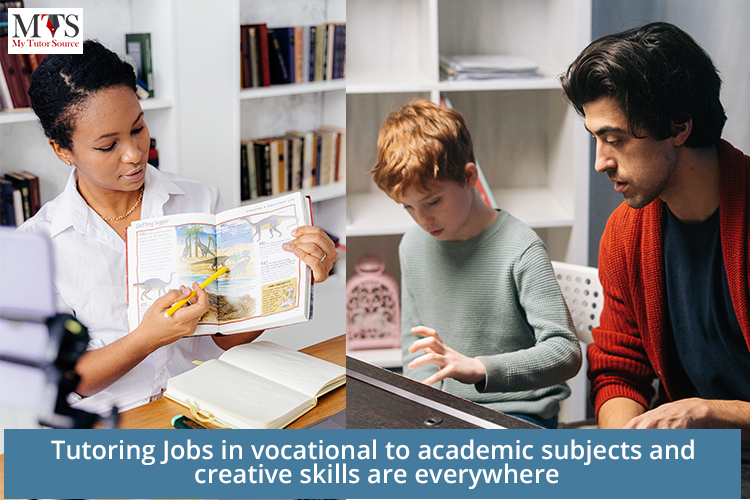 Besides creative areas, tutoring jobs are available in all areas that demand media-based skills, business-related skills, marketing and human resource skills, and other highly specialized skills. Tutoring is a vast business, and the people who are in it have impressive skills. After teaching something repeatedly, it lands on their feet to better opportunities and high-income fields. For example: if a tutor has expertise in computer programming courses and after delivering his knowledge to others, he will become so expert that his skills will help me get a job in software houses.
Yes, we have mentioned that certain degrees are not required to be a great tutor. Still, we cannot ignore the fact that parents and students prefer tutors having industry-specific experience, knowledge, and higher education. Moreover, former students' testimonials or comments about tutors are also significant.
In this era of technology and rapidly changing world, if you want to look consistent and stand out in the field of tutoring, then you should advertise or market yourself. Talk about your teaching methodologies, sell your lesson plans skills and attract your audience seeking people like you. Not all students know about their learning style and are unsure about achieving their goals. You can reach out to them to gain experience with students with different learning styles, mindsets, skills, and caliber.
To simplify your advertising difficulty, My Tutor Source or MTS is here. It's a tutoring platform with all the necessary tutors' information that students or parents need to know. We help you make your tutoring profile and get in touch with the new students on a daily basis.
Essential Personal Skills of a Tutor
What makes you a good tutor? Strong command of the specific subject only? If you think that's all, then you are sadly mistaken. Loving a subject or obtaining high grades in it does not make one an excellent teacher or tutor. There is a list of imperative skills, experience, and human qualities that determines the success or failure of a tutor. Before applying to a tutoring job, besides subject knowledge, check whether you have a specific set of skills or qualities or not. Below we have mentioned them, read them out, and know where you stand as a tutor:
Passion of teaching
Flexible teaching strategies and methodologies
The adaptability of Students' learning styles
Creative and engaging teaching techniques
Strong communication skills
Patience and Emotional intelligence
High-quality skills in your subject
Self-assurance and confidence
Leadership and Time management skills
Problem-solving and organization skills
Warming character and Empathy
Most of us have struggled and failed to attain specific goals of a subject because of our teachers' non-seriousness and lack of interest. When a student comes to his tutor to learn something, the success or failure of the student is in the hand of the tutor.
Every student has a thirst for knowledge, and it's the tutor's responsibility to motivate and engage them to seek more knowledge and achieve their goals.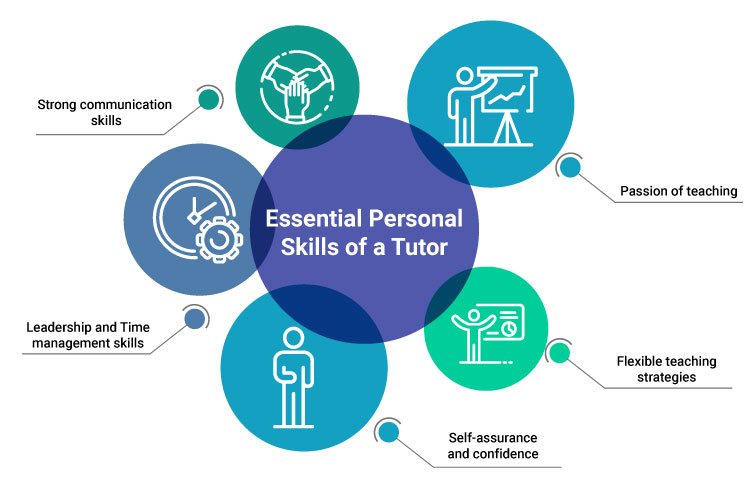 Commitment, patience, aptitude, empathy, and comprehensiveness are the tutor's greatest assets. All of these are required to learn about tutees' weaknesses, strengths, and learning styles. And without understanding or knowing about a student, tutors cannot play their role and help solve their queries. Becoming a tutor is like taking hold of one's academic, physical, and mental development.
If you want the world to know about you as a competent, empathetic, and professional tutor, give your best to each student. Because when students, no matter of which age, learn something clearly from their teacher and feel that tutors have warm characters and are always open to their queries. Do not fear your anger if something is left unsolved or misunderstood; they tell everyone about you. In other words, students love to talk about their favorite teacher and tell everyone who motivates or inspires them or by whom guidance they achieve their targets.
Helping others out, solving one's queries, delivering concepts in the best way possible, and understanding others' needs is something you don't learn in school. If you have such qualities or skills, then nothing can stop you from growing your tutoring business. Your tutees are the main assets that will push your tutoring business forward and give you different experiences.
Discover How Do We Teach and Learn?
All students vary. Even if you have a class of 30 students to teach the same subject, the learning style of each of them differs. Some learn after practicing, some listen to grasp the concepts, some ask questions, some revise on their own to give better results, and there are many more students' learning styles and ways. And tutors who recognize their tutee style and tailor themselves according to their needs and learning strategies are the real educators.
Before starting your tutoring session with a student, the primary initial step is to have an intake interview or an initial conversation with them. It's a great way to discover your students' needs, likes, and dislikes, know about their learning patterns and develop a rapport with them.
And if you will miss this part and directly rush to subject content and start teaching on your own, then higher are the chances that you will fail to fulfill their subjects' needs and a professional tutors' expectations. In this regard, you will have a poor review or testimonial on your tutoring profile, and both will waste time.
Educate yourself about students' learning styles first and then learn to communicate and pay attention to activities and insights. Stick to this tip if you want to make a career and a good name in tutoring.
Negative reviews or poor feedback from students can be avoided by taking care of small details of your students. It takes a great educator to deal with all the possible points smartly and recognize their students' needs.
Try to notice and understand your students' behavior while taking the first class. This will help you understand their nature and modify your teaching strategy. Observe on which points or methods your student shows interest, nervousness, negligence, or engagement. If you can conclude their thoughts and style through their attitude, you can tailor your teaching method to help your students learn better.
Having such qualities builds a strong relationship between tutor and tutee, which leads to a better understanding of concepts, a positive learning environment, and significant improvement in academic scores.
Can't Become a Tutor with Lack of Qualifications
Qualification brings better opportunities and higher chances for selecting you by the parents or tutoring platforms because academic background and scores speak of your skills.
As told before, qualification is not legally required. It simplifies or smoothes your process, but on the other hand, not having higher education might hinder your process of becoming a great tutor.
If you don't have enough qualifications to show your competency or subject knowledge, proving yourself as an effective or efficient tutor can be challenging.
But that's not always the case. If you are tutoring something you are passionate about, you don't need degrees or professional experiences. Only your mastery and common sense are required to satisfy your clients.
For example, if you are looking to tutor drawing classes but don't even know how to draw a simple circle, you are wasting your own and others' time. On the contrary, if you have your sketch work and skills to prove your talent, you can easily attract potential clients. Your mastery in particular fields shows that you can deliver an outstanding supplemental instruction service.
Caitriona is an independent online ESL teacher and business owner with six years of teaching experience. Read what she has to say about the importance of certifications for tutoring:
If you want to teach English as a second language online as a tutor, the minimum qualification required is a 120-hour TEFL/TESOL certificate. This is also the minimum requirement if you want to teach ESL abroad. While you don't need a teaching degree, it is vital to gain the skills necessary

to tutor effectively, know how to manage time efficiently, plan lessons and engage the students. To receive the best opportunities as an online English language tutor, consider getting a level-5 TEFL qualification. A level 5 course is the same level as a foundation degree or CELTA certificate. You are more likely to be hired and receive higher pay on the completion of a level 5 course.

Caitriona Maria TPR Teaching
Besides having qualifications or skills, you should know how to respond to clients' queries and explain why you are suitable for them. Most clients ask the same questions when hiring like:
How long have you been tutoring or teaching _____?
What experience, qualifications, or certifications do you have?
What's your teaching style, and how do you measure the progress of your tutee?
Have you taught ____ before?
How will you manage time and plan out lessons?
What makes you think you are suitable as a private tutor?
If you have confidence in what you are doing and are honest about your expertise, you can quickly satisfy your client and efficiently market your skills. Bear in mind; if you have little experience, your recruitment might take a long time, and even after hiring, your skills can be tested.
What's Necessary to Become a Tutor?
Qualified and professional teachers might get more teaching jobs, but when hiring a private tutor, students prefer tutors who have different experiences and skills. After studying from traditional teachers in school, students look for a tutor who only works on their individual needs. Therefore, it won't be wrong to say that teaching experience is not necessary to become a private tutor.
Sometimes, parents look for a private tutor for their kids who have an individualized teaching approach along with a non-teaching perspective. Because schools teach the book content only, and that's not enough to help students succeed. And it's one of the primary education issues.
One teaching approach doesn't fit all students. Therefore, tutors with different academic backgrounds, skills, and teaching methodologies are preferable to traditional school teachers. They know how to deal with the young generation and encourage them to learn and perform better.
It's the quality of an effective tutor to identify students' learning styles, understanding, and application of knowledge and build a connection with them. This is how students learn quickly and find ways to use their knowledge and make better decisions.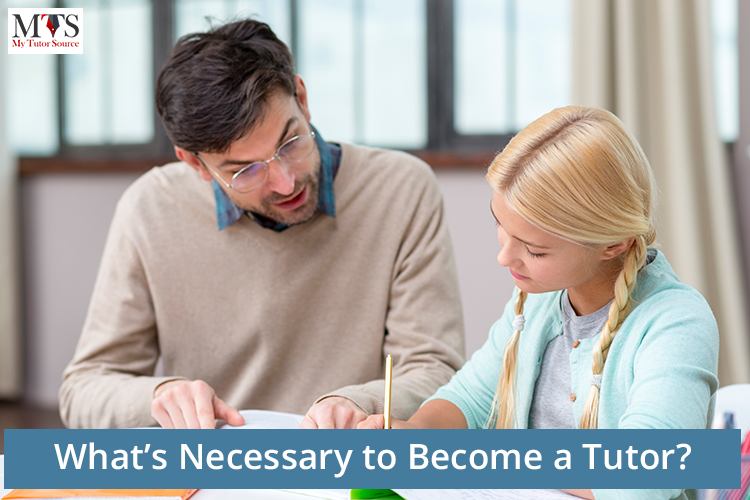 For example, if a student is struggling with English, then pairing him with a tutor who has advanced teaching knowledge will boost his outcomes. A competent private tutor will work on his weaknesses and enhance his verbal, written, and other skills.
Many school or college-going students prefer to study from a private tutor who is only a few years older than them. They feel more comfortable with such age group tutors because they relate to student life hurdles and sometimes have the same interests. It shows you don't need to have a specific degree to work as a tutor or run your own tutoring business.
Undergraduate tutors are more in demand because of their recent studies experiences and know well how to organize their ideas and practical work. Moreover, their exam techniques and test preparation styles are pretty different and effective. They know how to deal with a student who fails to demonstrate the extent of knowledge on paper or does not know how to explain points.
There are many advantages and reasons for hiring an undergraduate tutor with academic knowledge and excellent communication skills and never taught in classrooms. Such private tutors know how to bring the best out of their students and bring significantly improved results.
Helpful Tools To Become a Successful Private Tutor
Nowadays, tutors make more notes than students, and they also prepare their lectures and come up with innovative ideas before starting a session. Honestly, private tutors are primarily hired to take care of students' needs and provide them with all the necessary details.
To become the best tutor, you can train yourself on your own with the help of the internet. The internet offers various tools and helping material that can help you design lectures, learn teaching skills and smart techniques to achieve academic goals. Following are a few tools that can help you a lot in your tutoring career:
Khan academy
Music Instruction
Quizlet
LanguagePod
They offer different teaching resources like instructional videos, fun and informative podcasts, free flashcards and games, an essential guide of academic subjects, and many other things. You can download manuals, books, worksheets, videos, and engaging tutoring sessions. All of this information is just a click away and mostly free. You can learn and collect teaching resources from your home.
With the help of sample presentations, lecture plans, teaching blogs or journals, and study plan templates, you can design your teaching pattern. Furthermore, you can also make notes on how to deal with students with particular learning styles. This is a great way to build a rapport with students and help them attain the best grades.
Apply as a Tutor in MTS
My Tutor Source (MTS), is a tutoring platform. You can be a part of it by simply filling a form and gaining money along with earning money on your schedule. MTS is open for all the tutors, either experienced or new ones. You need to have skills in your mentioned subjects if you don't have former experience, certifications, or qualifications.