To show your readiness for graduate school, you have to go through a few popular entrance tests. Some grad schools demand TOEFL scores and others for IELTS. However, the method and purpose of both are to test the English language skills of candidates. So, which test should you go for, TOEFL or IELTS? What is the difference between TOEFL and IELTS? Which test does your desired school prefer? Which test is easier and gets you a higher score? You might even have more questions, and to answer all the queries, we have made this TOEFL vs. IELTS guide for you.
Let us help you to make up your mind and choose between TOEFL and IELTS.
TOEFL Overview
The full form of TOEFL is the Test of English as a Foreign Language. It is a high-quality and high-standard test to measure the English language proficiency of the candidate. People appear in this test to apply for work, studies, and immigration as it is preferred and accepted worldwide.
Schools or universities ask for the TOEFL score to assure the readiness of applicants for the classroom and beyond. The TOEFL has several versions, but the TOEFL iBT is its most accepted and commonly taken version, and it is administered over the internet. Over 11,500 academic institutes in more than 160 countries require the TOEFL test to know if you are ready to succeed or not. It can be given either at home or in a testing center. The choice is yours.
TOEFL Test Structure
The time of the TOEFL is 3 hours, but if you count check-in time too, then it takes 3.5 hours to complete. The TOEFL has the following sections:
Reading
Listening
Speaking
Writing
Following is the table of the TOEFL test structure with details: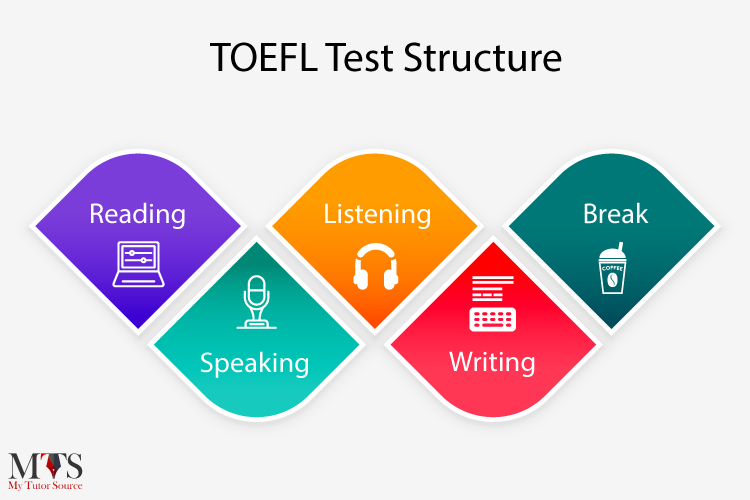 | | | | |
| --- | --- | --- | --- |
| Section | No. of questions | Allotted time | Tasks |
| Reading | 30 – 40 questions | 54 – 72 minutes | Read, understand then give an answer |
| Listening | 28 – 39 questions | 41 – 57 minutes | Listen and then speak to give an answer |
| Break | – | 10 minutes | – |
| Speaking | 4 tasks | 17 minutes | Listen and then speak to give an answer |
| Writing | 2 tasks | 50 minutes | Read, listen and then write to give an answer |
A Closer Look of Sections
Here is a brief overview of all the TOEFL sections mentioned above:
TOEFL Reading
The reading section of TOEFL includes 3 to 4 reading passages of almost 700 words, and you have to answer 10 questions per passage. Don't worry about the type of passages or questions because they will be from the university-level textbooks. You just have to understand the passage, question, or MCQ to give the right answers. This section of TOEFL is to test your reading ability, like how well you can read and understand something. Moreover, you have to answer all questions in 54 to 72 minutes.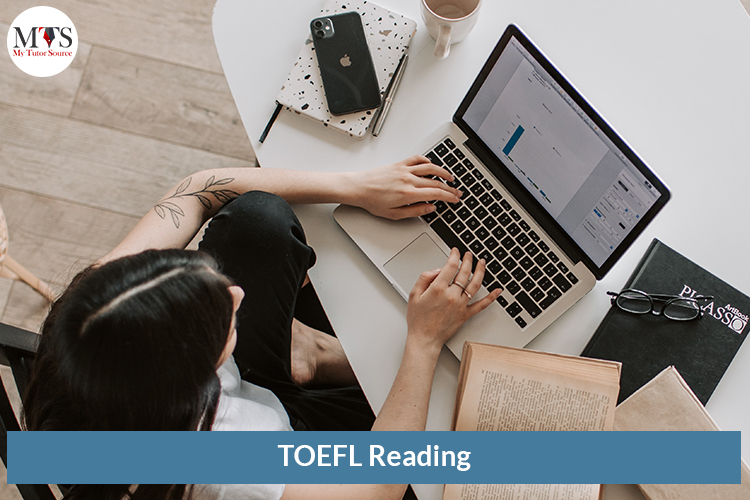 TOEFL Listening
The listening section of TOEFL is to assure the administrators that you have the ability to respond within the campus and understand lectures and conversations in English. The listening questions are of two types: lectures and conversations.
You will be given 2 to 3 conversations and 3 to 4 lectures to listen to, and then you have to answer the questions. You can take notes while listening to answer questions later. Each audio will be 3 or 5 minutes long with 5 to 6 questions each. The language of the TOEFL listening section will be campus-based, and you will have 41 to 57 minutes to complete it.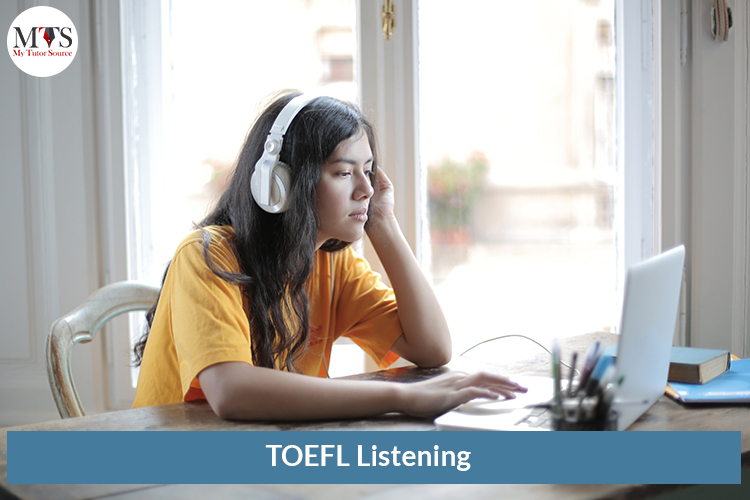 TOEFL Speaking
The speaking section of TOEFL has a total of 4 tasks, and these are to measure your ability to communicate with mates, teachers, and others around you. The four tasks are further divided into questions. The first question is the independent speaking task, and the other ones are the integrated speaking tasks.
You have to listen and speak or read, listen and speak or respond with your ideas, experiences, and opinions. The TOEFL speaking section is 17 minutes in total, and you will get 15 – 30 seconds to prepare an answer to respond for 45 or 60 seconds long.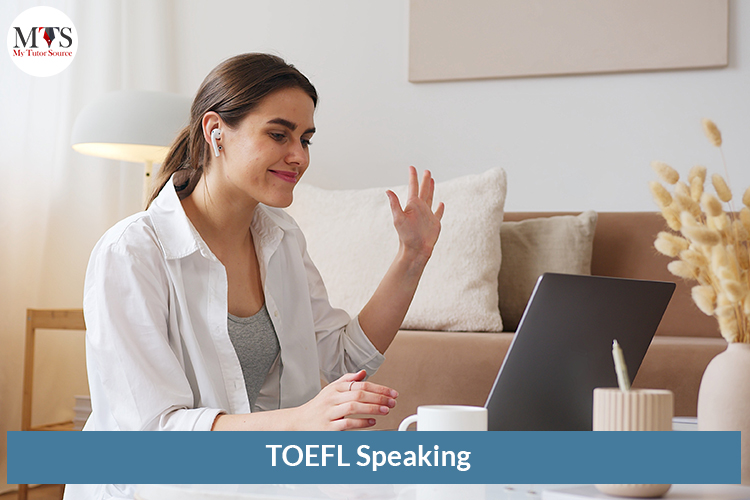 TOEFL Writing
The TOEFL writing section has two tasks: an integrated writing task and an independent task of 20 to 30 minutes. For an integrated writing task, you have to read a passage or hear a lecture and then respond in a passage of 150 to 225 words long. For the independent writing task, you have to give your opinion or share your personal experience in an essay of almost 300 words.
This section of TOEFL is to test your grammar, vocabulary, sentence structure, and ability to write in an academic setting. Your response must be clear, organized, and focused.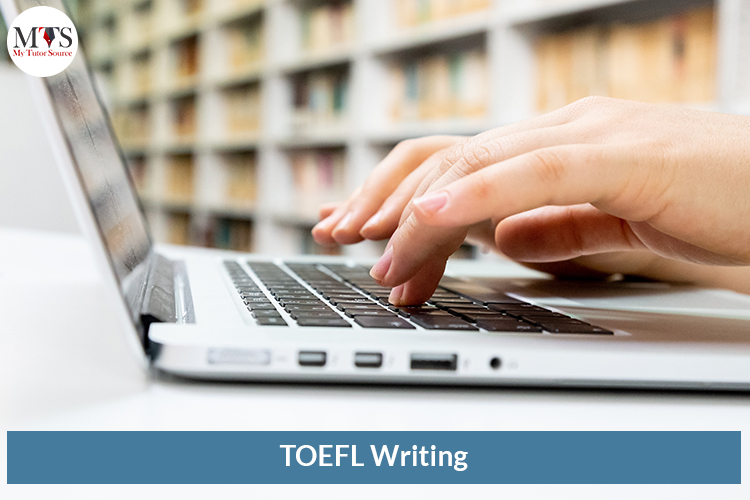 IELTS Overview
The full form of IELTS is the International English Language Testing System. It is another popular test to measure the proficiency of candidates in the English language. Over 11,000 organizations, including governments, employers, educational institutions, and other professional bodies around the globe, accept it.
It has two versions, IELTS Academics and IELTS General Training. People mostly give IELTS academics as it is for both higher education and profession. However, the format and grading of both are the same.
IELTS can be taken in paper format or computer-based form. The result dates and the fees of computer-based and paper-format tests differ.
IELTS Test Structure
The IELTS is for 2 hours and 45 minutes, and it also measures your four skills in four sections such as:
Listening
Reading
Writing
Speaking
While registering for IELTS, you are allowed to schedule your speaking section a week before or after the other sections. Following is the table of IELTS with details:
| | | |
| --- | --- | --- |
| Section | No. of Questions | Allotted Time |
| Listening | 40 | 30 minutes |
| Reading | 40 | 60 minutes |
| Writing | 2 | 60 minutes |
| Speaking | 3 | 11 – 14 minutes |
A Closer Look of Sections
Here is a brief overview of all the IELTS sections mentioned above:
IELTS Listening
The IELTS listening section will have four recordings of native English speakers, and each recording will be of a different type. It is to test your listening skills on a wide range. You have to answer 40 questions within 30 minutes, and questions will be in different types.
IELTS Reading
The reading section of IELTS is to evaluate the reading skills of the candidate on a large scale. Within 60 minutes, you have to read three long passages and give the answer to 40 questions. The passages can be from anywhere, like journals, books, newspapers, and magazines.
Long texts or passages are chosen to test how well you can read and understand the main ideas, details, and inferences and recognize the writer's purpose, attitude, and opinion. Just like listening, the questions of Reading sections will have types or different formats.
IELTS Writing
The writing section of IELTS is to measure your academic writing skills, and it has two tasks. One task is opinion-based, and that should be 150 words long; in the second task, you have to write an essay to prove your point of view, argument, or problem in 250 words on the given topic.
IELTS Speaking
The speaking section of IELTS is like an interview and oral exam. You will have a conversation with an examiner, and your response will be recorded. All three parts of speaking tests test your speaking skills and how you analyze, discuss and speculate about an issue, express or justify your opinions, and for how long you can speak on a topic fluently and naturally. Other than this, your fluency, coherence, accuracy, vocabulary, grammatical range, and pronunciation will also be tested in 11 to 14 minutes.
Key Difference between TOEFL and IELTS Tests
Language Types
Both exams test the English proficiency of the candidates, but one of the main differences is the type of language and accent. TOEFL is written and administered by ETS – an American exam board. Students who want to study in the US, North America, or other places where communication and academic content are in American English take the TOEFL.
On the other hand, IELTS is run and accredited by the British Council and does not use any specific form of English. Students who have learnt British English in the past, want to study in the UK and can fluently speak English to communicate or give answers using American, British, or any form of English should go for the IELTS.
In short, American accent speakers take the TOEFL, and English speakers of different accents take the IELTS exam.
Questions Types
The TOEFL exam questions are primarily in multiple-choice format, and you have to solve them all in 3hours or more. Whereas the IELTS test comes with different types of questions like gap-filling questions, short essays, and short answers, you have to answer them in 2 hours and more.
If you prefer selecting answers from a list of options, then you should go for TOEFL. And if you are good at writing down your own opinions as answers, then IELTS is for you.
Speaking Section Formats
Like the listening, writing and reading sections' format, speaking sections of both the TOEFL and IELTS also differ. The speaking section of TOEFL is taken by the computer or electronic devices. You will give your response by speaking into the microphone after hearing recorded questions. Also, the speaking section of TOEFL is always the third part to take on exam day.
On the other hand, you have to communicate directly with an examiner to take the IELTS speaking section. They will evaluate your speaking skills by having a face-to-face conversation with you. Moreover, you can give the IELTS speaking test a week before or after the actual test day.
Having an actual conversation with an examiner is nerve-wracking, while some find it easy and natural. So, if you are more confident in giving your exam to a native English speaker face to face, then go for IELTS, and if you are okay to speak into the void, then TOEFL is best for you. Choose the one between IELTS and TOEFL you would feel most comfortable with.
Reading Section Texts
To evaluate the reading skills, both TOEFL and IELTS give passages with a series of questions. But the type of texts differs. IELTS passages are always from magazines, journals, and newspapers, whereas the TOEFL uses university-level or academic textbooks. With good reading skills, you can ace both exam reading sections easily.
Score and Grades
Both tests might test the same skills, but their scoring or grading methods vary. IELTS uses the band system to grade students, and the bands are from 0 – 9. However, the TOEFL grading points are from 0 – 120. The TOEFL doesn't round off your grades to its nearest band, but IELTS does that.
Timings per Section
The sections of both exams are the same, and just like their format and types of questions, their timings are also different. Have a look at the table below to know the time difference of IELTS vs. TOEFL :
| | | |
| --- | --- | --- |
| Sections | IELTS | TOEFL |
| Listening | 30 minutes | 41 – 57 minutes |
| Reading | 60 minutes | 54 – 72 minutes |
| Writing | 60 minutes | 50 minutes |
| Speaking | 11 – 14 minutes | 17 minutes |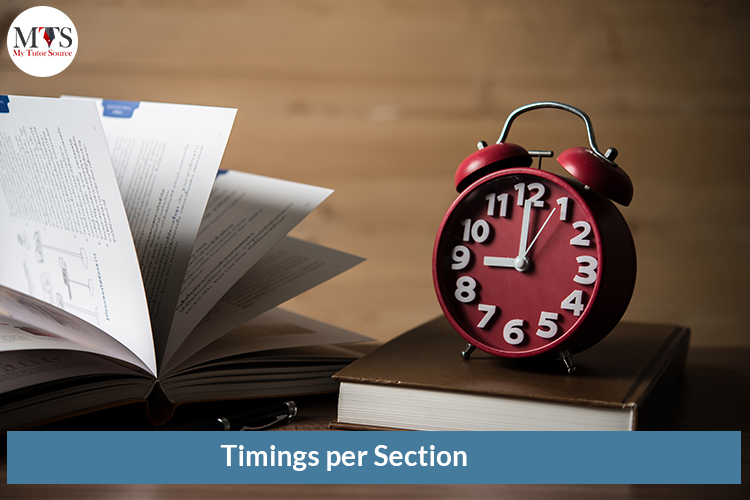 Cost of Exams
Finally, what is the cost of both tests is another difference you need to know. The cost of each exam varies from country to country. Among all the popular entrance tests, the TOEFL and IELTS cost less. To find out how much the fee is for IELTS and how much the fee is for TOEFL, you must visit their official website. They have mentioned all the details required to complete your registration, like the cost of exams, testing center nearby, available seats and dates. However, both exams cost about $200 to S250 approximately.
Comparison Chart
The following chart is to overview the comparison between TOEFL and IELTS quickly:
Categories
TOEFL
IELTS
Time Allowed
3 hours
2 hours 45 minutes
Total Sections
4
4
Sections Names
Writing
Reading
Listening
Speaking
Writing
Reading
Listening
Speaking
Score Range
0 – 120
0 – 9
Test Fee
Varies by country
Varies by country
Test Type
Computer Based
Computer Based & Paper Based
Test Validity
2 years
2 years
Age Limit
–
16 Yrs +
Difficulty Level
Average
High
Is TOEFL easier than IELTS?
None of them is hard or easy. If you are confident or comfortable with American English, then go for TOEFL.
And if your academic background and skills are good in British English or other, then IELTS would be easy for you. To know the right answer, check out the preparation material of both exams and select the one you are comfortable and confident with. Don't forget your target university or place test requirement or preference.
IELTS or TOEFL, which is better to take?
It depends on the school you are planning to enroll in and the country you are moving to. As IELTS is popular in the UK and Australia, people prefer taking it, and the same is the case with TOEFL in other countries. We would suggest you to check the criteria of grad school and country before selecting between IELTS and TOEFL.
Which test is easy to score high, TOEFL or IELTS?
It is the most asked question when people have a choice of taking any one of them. With good preparation and practice, you can score high on any test. Do a self-analysis before deciding by asking yourself that:
Are you good at standard American English or British, or any other?
Do you perform better in multiple choice questions or other types of questions?
Are you good at typing or writing on paper?
For the speaking section, would you prefer human interaction or a computer device?
Don't confuse yourself. Answer these questions with a straightforward yes or no, to clearly understand which exam can get you a high score and better chances.
We recommend you to prepare for IELTS or TOEFL from the expert tutors to raise your chances of attaining high scores or bands.
Conclusion:
Both are English language proficiency tests and have four sections: listening, reading, writing, and speaking. Now, you know all the details of IELTS and TOEFL and how they differ. Pick one that plays more with your strengths, and your target institute is more interested in. Whether you are a native English speaker or not, you must know the right strategies to learn and ace the tests with high scores. Our purpose in writing this detailed blog on TOEFL vs. IELTS was to guide you about tests and help you accomplish your goals and dreams. We have a list of highly skilled, professional, and expert private and online TOEFL and IELTS tutors on board. We suggest you pair with our experienced tutors now and get ready to be on the top of the scale.
We welcome you with complete guidelines, preparation materials details, and a bunch of talented tutors.